After rolling out OxygenOS 4.0.1 and 4.0.2 last month for the OnePlus 3 and 3T, OnePlus is now rolling out OxygenOS 4.0.3 to both the OnePlus 3 and the 3T.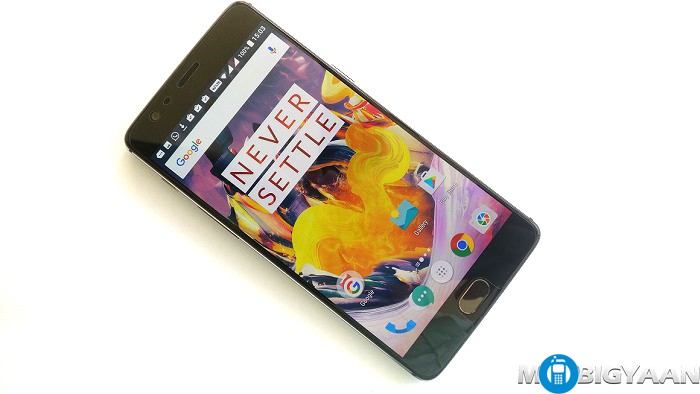 While this update does come some improvements and fixes, it still keeps the OS version to Android 7.0 Nougat and not 7.1.1. The update not only comes with improvements and fixes though as there are some known issues related to Wi-Fi disconnections.
Here's what the OxygenOS 4.0.3 update comes with:
Added Wi-Fi IPv6 Support toggle
Optimized Smart Wi-Fi Switcher, if turned on, device will switch to data connection if Wi-Fi signal is consistently poor
Fixed crashes for Line
Increased stability of the Camera app
Optimized exposure when taking night time photos
Updated Audio Parameters and improved the quality of audio recordings
Updated APN settings for select carriers
Amazon Prime App will be pre-installed for India Users
Yes, you read that right, the update brings Amazon Prime app as well for Indian users, however, that's something you can uninstall if you don't require it. Talking about known issues, users might face problems with Wi-Fi as it might keep getting disconnected.
If you face this issue, you can go to Settings > Wi-Fi > Configure Wi-Fi (top right hand corner) and then scroll down to the bottom of the page and check whether the IP address format (IPv4 = Single line, IPv6 = Multiple lines) is IPv6 based. If yes, then turn off the IPv6 Support toggle and see if the issue gets fixed.
If you are facing disconnections due to Smart Wi-Fi Switcher, you can turn it off by going to Settings > Smart Wi-Fi Switcher > Configure Wi-Fi. If you still face Wi-Fi connectivity issues even after performing these steps, you can give feedback to OnePlus here.
Also, this update is rolled out over-the-air, so chances are you won't be able to update your device immediately as it will take some time to reach all the users.