After rolling out Android 7.0 Nougat based OxygenOS 4.0 update for the OnePlus 3 and 3T last week, OnePlus is now rolling out OxygenOS 4.0.1 update for both the 3 and 3T.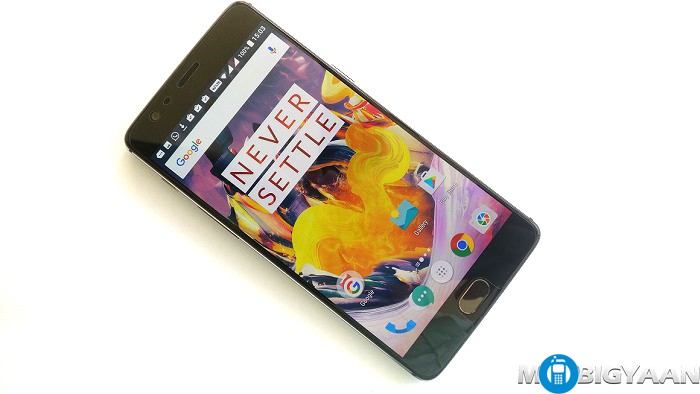 While the update does come with some new and improved features, it does have its fair share of known issues. Being a Nougat based update, OxygenOS 4.0.1 brings with it native Nougat features like Multi-Window View and Notification Direct Reply.
Here's what the OxygenOS 4.0.1 update comes with:
New Notifications Design
New Settings Menu Design
Multi-Window View
Notification Direct Reply
Custom DPI Support
Added Status Bar Icon Options
Improved Shelf Customization
Updated APN Settings for select Carriers
Fixed Proximity Sensor bug during calls
Increased System Stability
Talking about the issues that this update comes with, you might not be able to download apps from the Play Store hassle-free, especially if you are downloading them via Data Roaming as this is a Google issue.
You would also face problems downloading apps from the Play Store if you have installed Truecaller, AVG Antivirus or PayTm. If you have any of these three apps installed, you can either uninstall them or force stop them before downloading any other apps from the Play Store. Besides this, you can also try turning on the Battery Saving Mode or resetting Play Store preferences.
That's not it, you might be unable to use mobile data or face fluctuations with Wi-Fi connectivity. If you face these problems, you can report them directly to the developer. Head on to the Source link below for more details on reporting bugs and giving feedback.
As is with OnePlus, the update is incremental and is rolled out over-the-air which means it will take a while before the update reaches all the users of OnePlus 3 and 3T. Have you received it already?