Top 5 free and paid Symbian Apps [August 2012]
Symbian was a very popular platform until a couple of years back but thanks to Nokia not being able to keep up the pace with Android and iOS, the lovely platform has been put on the burning stove and is going down gradually.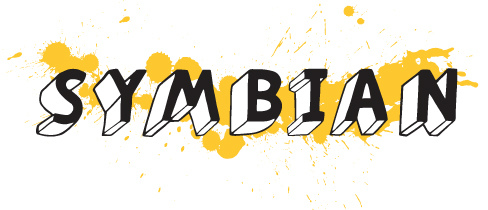 But then it still has a considerable number of users who use the OS and are still in love with it. And today we are bringing to you a list of applications that are a must have if you own a Symbian smartphone.
Gravity: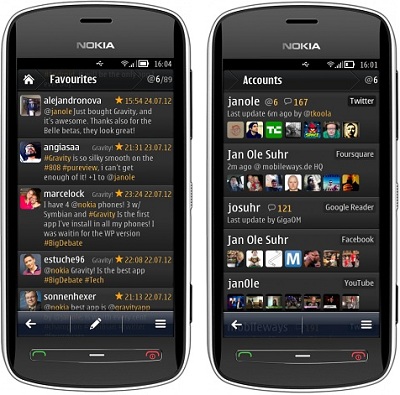 Gravity is without doubt the best Twitter app for the Symbian platform which arrives with every new feature that you'll find on any Twitter client on Android or
iOS
platform.
There are also times when the Gravity has been considered a reason for many Symbian users still sticking to the platform. Apart from Twitter, Gravity also has a great support for Facebook, Google Reader, Foursquare and more services.

You can download Gravity for just Rs. 35 from the Nokia Store which is dead cheap as against the original price of the app which is $10.

Almost all iOS and Android users boost about using Instagram to capture images and add effects to them and share it on a social networking website with their friends and family. But Symbian users should not feel bad about it because we also have Molome which functions in a similar way as Instagram.

MOLOME is an easy & a fun way to snap photos or choose from the Gallery, experience cool effects and share it with your friends or show it to the world via Social Network.

You can download it from Nokia Store for Free.

Facinate is a completely free app which packs in almost all the features that you need to be connected to your Facebook life on the move. From the Wall, to messages to birthday reminders and even integrated chat, Facinate packs in all.

You can read our review of Facinate over here and download the app for your Symbian smartphone from the Nokia Store for Free.

JoikuSpot is a popular little app which turns your 3G smartphone into a Wi-Fi hotspot and lets you conveniently share the connection with multiple devices around you.

JoikuSpot arrives in two versions, a free version which lacks the feature to secure your Wi-Fi connection while the paid version brings you internet security and full internet and intranet (VPN) protocol.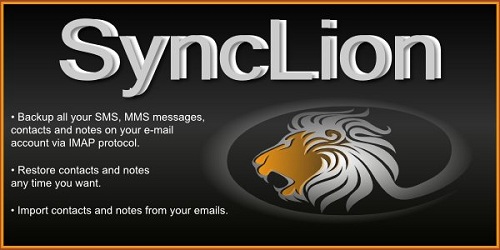 Nowadays having a backup of your contacts, SMS, Notes and everything important things have become a need and in such cases, SyncLion is an important app which comes handy and allows you to automatically archive all SMS, MMS, contacts and notes on your pre-selected IMAP e-mail account.

It also arrives with phone logging feature which can now report all calls, messages and internet traffic history that result in a neat table format, showing day to day history of incoming, outgoing, missed calls, messages, internet access, as well as day and month summaries. All data will appear on your account in dedicated folders for an easy access.

SyncLion is available for all Symbian devices for Rs. 20 at the Nokia Store.

So this is the list of must have apps that we feel are a must have for all Symbian users. If you feel we have left any of the apps which should have been featured here, do let us know in the comments section below and we'll include it in the next edition of out Top 5 must have post.