Who doesn't hanker around for a good deal on phones? In India what most of us really desire is a good phone in a good price. In fact, while people in the U.S. and Europe are known for throwing away their phones as soon as a better one comes along or the contract ends, we are known to hang on to ours and that is not because of our fondness of them but because we love to get the maximum we can out of everything.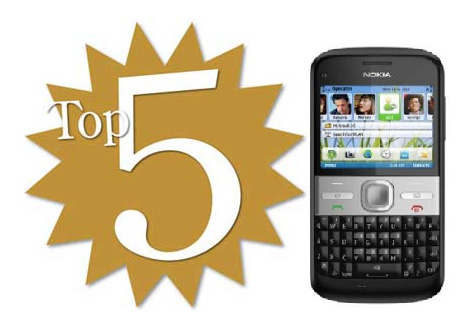 So, when affordable phones loaded with features come along, are we going to miss the gravy train? Heck, no. In fact, the lesser the price and more the features, the better the phone is for us. It is affordable phones that will continue to rule the charts until easy-to-pay contracts make an appearance here.
In that spirit, we bring you the top 5 smartphones that you can lay your hands on under 10K.
Samsung Galaxy Y – It is no surprise that the Samsung Galaxy Y has made it to our list. Why shouldn't it? Besides having Android Gingerbread OS, this baby bursts with the Samsung Galaxy goodness. We searched the whole net and rarely found any rant about it. Let's look at what it has to offer.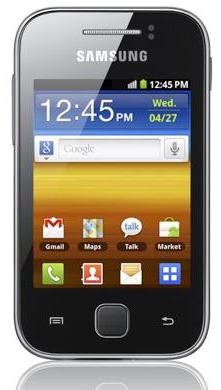 The Galaxy has a 3-inch screen, is completely touch sensitive and comes loaded with Android 2.3.5. As if that isn't enough, it boasts of a 2-megapixel camera, 830 MHz processor and a 1200 mAh battery. That's not all; the usual goodies like Samsung's TouchWiz UI, 32 GB MicroSD support, Wi-Fi, 3G, Bluetooth 3.0 and USB support too make the cut. The best thing about the Samsung Galaxy Y is its price hands down. Coming in at Rs. 7650, this one has got all the woots from us.
Sony Ericsson W8 – Many of us who love an affordable phone also have a penchant for good music. Well, that is where Sony Ericsson's W8 comes in. Let's see what it has on offer.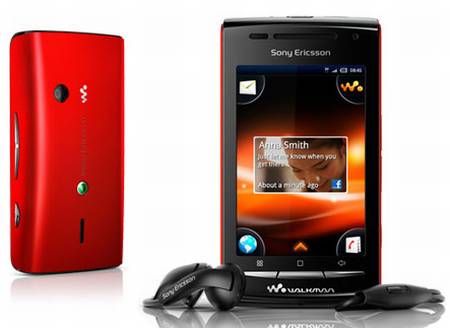 The Sony Ericsson W8 carries forward the baton from the Sony Walkman series phones. It comes with a 3-inch touchscreen, a 3.15-megapixel camera, a 600 MHz processor, 16 GB MicroSD support and a 1200 MHz battery. If it weren't for its ages old Éclair OS, this phone would have even made it to the top in our list. It comes loaded with the usual goodies such as Wi-Fi and Bluetooth.
What actually works for the Sony Ericsson W8 is the Walkman styling the phone has along with TimeScape UI. It's slightly expensive too at Rs.9300.
Micromax A75 – The Micromax A 75, it seems, has learnt some lessons from its superior superfine sibling and accommodated them in its budget body. Micromax A75 is a dual-SIM touchscreen phone. Unlike the usual 3-inches, it offers a 3.75-inch capacitive touchscreen.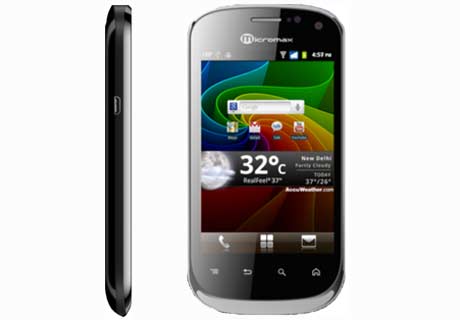 To make it even more attractive, Micromax has added a 3.15-megapaixel main and a VGA secondary camera on board. Other than that, Android Gingerbread 2.3, 32 GB MicroSD support, 650 MHz support, 1300 mAh battery and the usual goodies such as Wi-Fi, Bluetooth 3.0 make it an attractive buy at Rs. 8899.
HTC Explorer – HTC has recently begun concentrating on the budget market and we were spoilt between its Wildfire and Explorer handsets, but then the Explorer just appealed more to us. The first thing that we love about the Explorer is the feel we get with its Sense UI.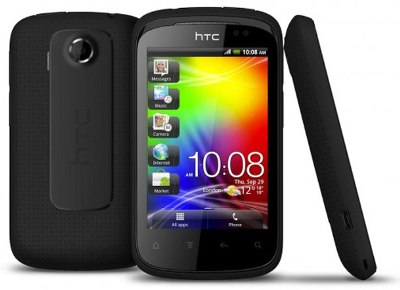 The hardware isn't far behind whether it is a 3.2-inch touchscreen complete the Android 2.3-Gingerbread, 32 GB MicroSD support, Wi-Fi, 3.15-megapixel camera, Bluetooth or the 1230 mAh Battery. A price tag of Rs. 8799 is like a cherry atop the cake.
Nokia E5 –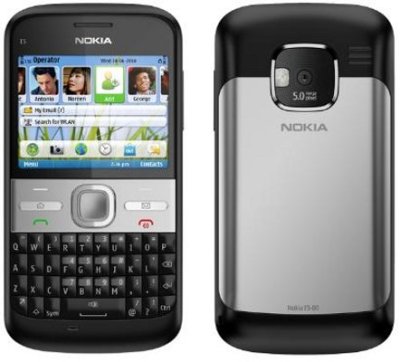 How can we miss Nokia when it comes to budget phones? Nokia's E5 has much to offer with its 2.36-inch inch display, 32 GB MicroSD support, Wi-Fi, Bluetooth and 3G connectivity, Symbian OS and 1200 mAh battery. Nokia has added a 5-megapixel camera and

Rs. 9000 price tag to sweeten the deal.