Google first introduced its Gboard app last year for iOS in May and then later brought it on Android in December. As the name suggests, Gboard is a keyboard app. Well, it's actually the old Google Keyboard which is renamed to Gboard with some added features. With Gboard, you can now search for any information from within the keyboard, without having to leave the current app and opening Google. You can also search for GIFs and emoji from within the search bar in Gboard and send it directly.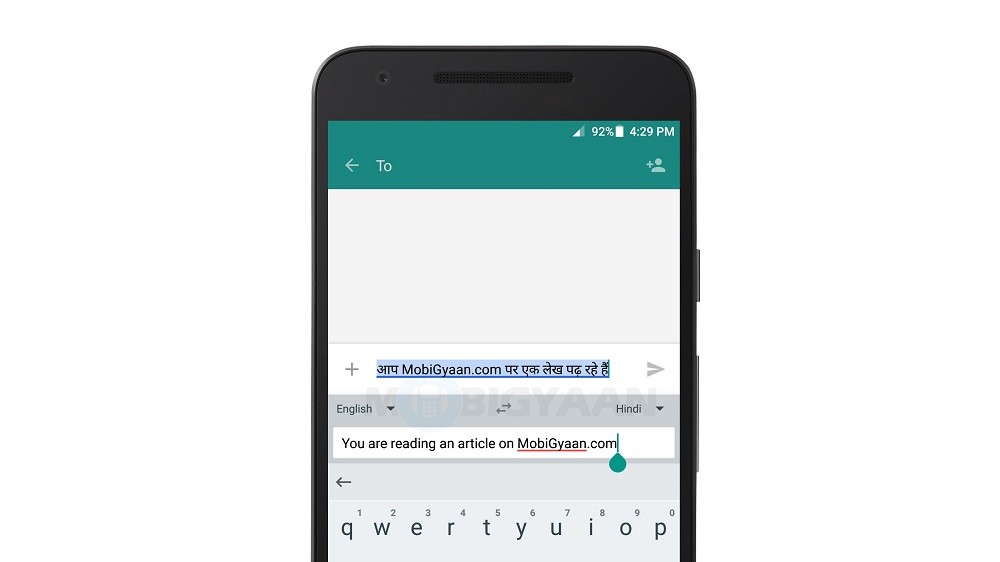 While all that sounds cool and useful, Google has added a new feature to the beta version of Gboard for Android. It's text translation. Yes, we do have a standalone Google Translate app for all our language translation needs, but again, we have to leave the current app and open Google Translate to translate a language. Well, not anymore as the built-in text translation feature lets you translate text without having to leave the current app. This can be useful when you have to instantly translate your text into some other language. Don't know how to translate text using Gboard? Well, read on.
How to translate text using Gboard
Step 1: Make sure you are running the latest version of Gboard. You can update Gboard it from the Play Store.
Step 2: Once you open any app, and the Gboard appears, tap on Google's G icon. As soon as you do so, you will see the Google Translate icon. Tap on it and you will see a message from Google. Tap on 'Got It' to continue ahead.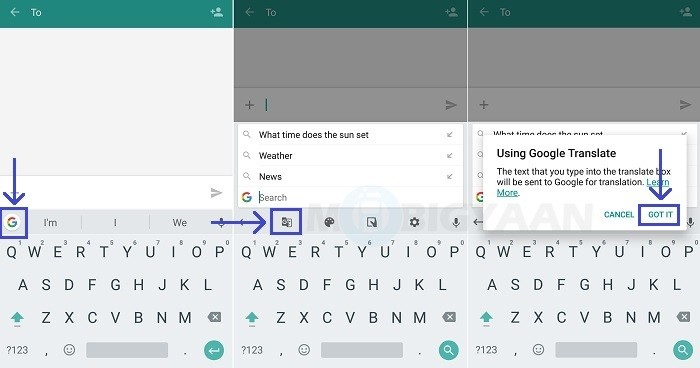 Now you will see a text box appearing above the keyboard with 'Enter text to translate' written inside it. Once you start typing, the language will be automatically detected and will be translated in real time. You can change the language preferences by tapping on the drop-down list to select a language.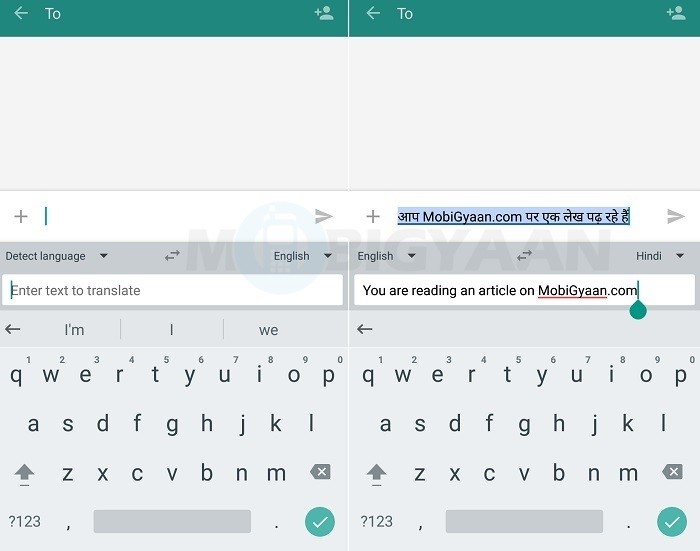 Once you are done, you can tap on the tick mark button located on the right side of full stop. However, do keep in mind that you will need active Internet connection if you want to translate text using Gboard. If you don't have an active Internet connection, you won't be able to translate the text.
Now that you know how to translate text using Gboard, we hope you won't have to leave the chat screen often and open Google Translate when you want to write something in a language you don't know. For more such articles, you can check out our 'How-To Guides' section.
Also Read: