Truecaller has been one of the most popular caller ID apps with over 100 million daily active users. Many of them are Pro subscribers. So, Truecaller has now decided to give more Pro features to their subscribers. And they're re-introducing the "Who Viewed My Profile" feature for Pro users.
If you have been using Truecaller since a long time, you might remember this feature like we do. It was a very useful feature. So, when it was removed from the App, it became one of the most requested features then. And now, they've redesigned it and made it more efficient before introducing it back.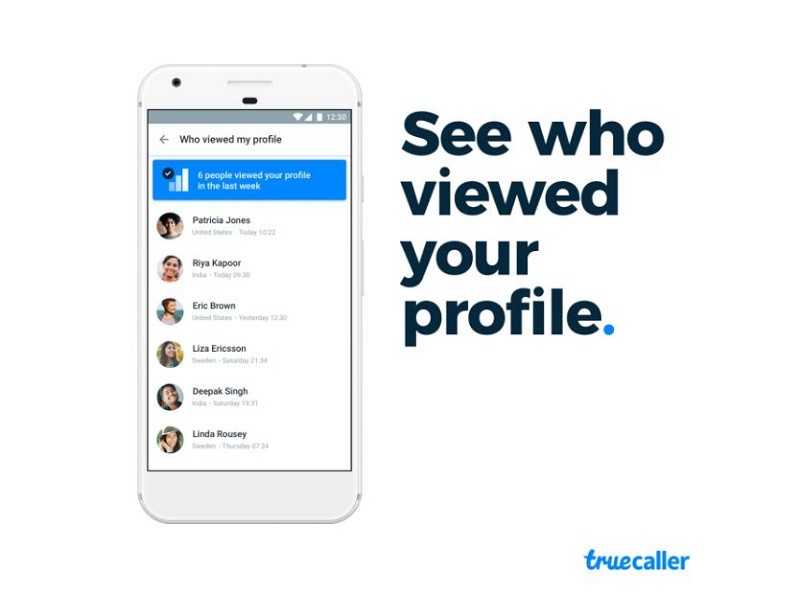 The "Who viewed my profile" feature would let you know about the people who have visited your profile. This feature might come in handy as you would know that you can expect calls from a certain person. So,  when a business acquaintance calls you, you can be prepared to take their calls.
How does this feature work?
You would also receive a notification when someone "views your Truecaller profile" either by searching your name or number. But, this only works when someone has tapped on your profile. And won't work when your profile simply appears in their search. It can also provide security as you can block unidentified contacts.
You can access the name and picture of the person who viewed your profile either by clicking on the notification or by clicking on "Who viewed my profile" on the navigation area of the app. The contact information such as phone number or additional information of the user may be hidden depending on the user's privacy settings. If you want those details, you'll have to send a contact request to them. You can even control who views what information on your profile by navigating to the "Privacy Center" in the settings of the Truecaller app.
Truecaller now also offers Pro subscribers the ability to toggle on/off Private mode. Toggling it on won't send a notification to other Pro users when you check out their profile.
If you want to try out these features, you can refer a friend in the app and get 7-days free for each new user you invite to Truecaller. Or you can simply subscribe to Truecaller Pro either monthly or yearly by visiting the Pro Tab in the Truecaller app.
(Source)