Popular video-sharing website YouTube, which is owned by Google, was founded almost around 13 years ago. If you are an Internet user (which you are if you are reading this article), you must have used YouTube at least once to watch videos.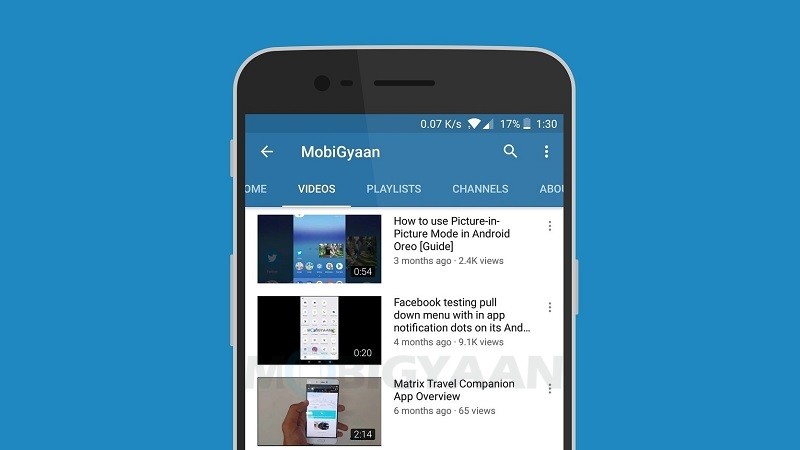 There's a lot of video content on YouTube about different topics like movies, music, games, politics, sports, technology and more. Besides users can also broadcast live video to their audience if they wish to. Moreover, with increasing penetration of smartphones and falling data rates in some countries (like India), the number of people watching videos on YouTube are also increasing.
That said, if you are someone who watches videos on YouTube, you must be aware that once a video has ended, YouTube starts automatically playing the next video. This could be annoying for many. Of course, you can always click on the cancel button to prevent a video from auto playing, but again, that's one extra step. Thankfully, you can permanently turn off autoplaying videos on YouTube. Don't know how? Well, read on.
How to turn off autoplaying videos on YouTube
Step 1: Open the YouTube app on your Android device and then tap on the Profile icon located at the top-right corner of the app screen. After that, tap on the Settings option.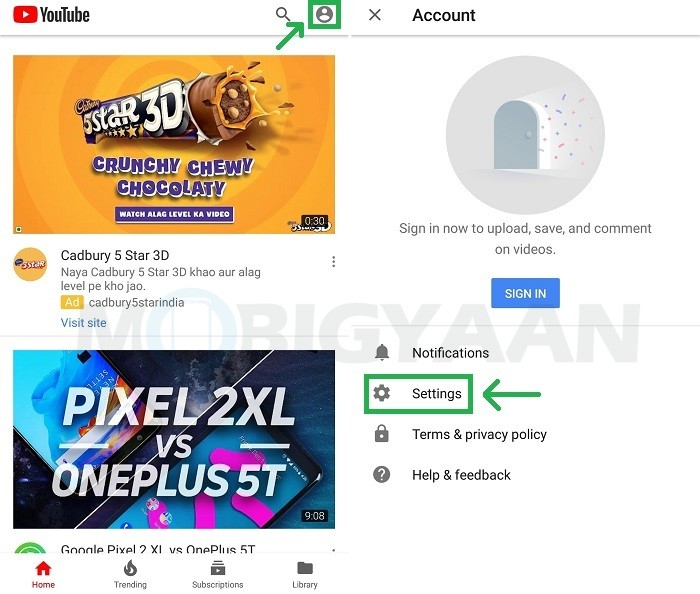 Step 2: Under the Settings menu, tap on the Autoplay option. This will take you to the dedicated Autoplay page where you will see an option called 'Autoplay next video'. Well, tap on the toggle button given right next to this option to turn off autoplaying videos on YouTube.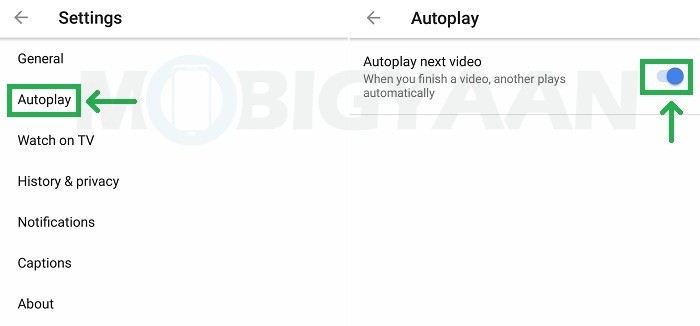 Alternately, you can also turn off autoplaying videos on YouTube when you are watching a video.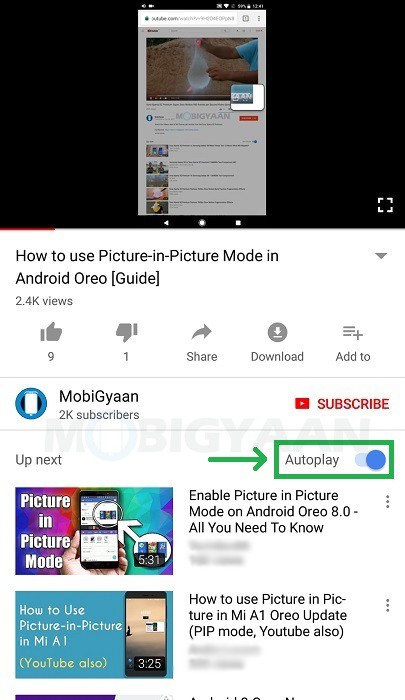 When you are watching a video on YouTube in portrait orientation, you will see the Autoplay option below the video on the right side along with a toggle button. If the button appears in blue color, then it means that autoplaying is enabled. To disable it, just tap on that toggle button.
Also Read: How to hide last seen in Instagram [Beginner's Guide]
Well, that's it. That's how you can turn off autoplaying videos on YouTube for Android.
You can head over to our 'How-To Guides' section for more.