Two new feature-phones launched by G'Five called G66i and G99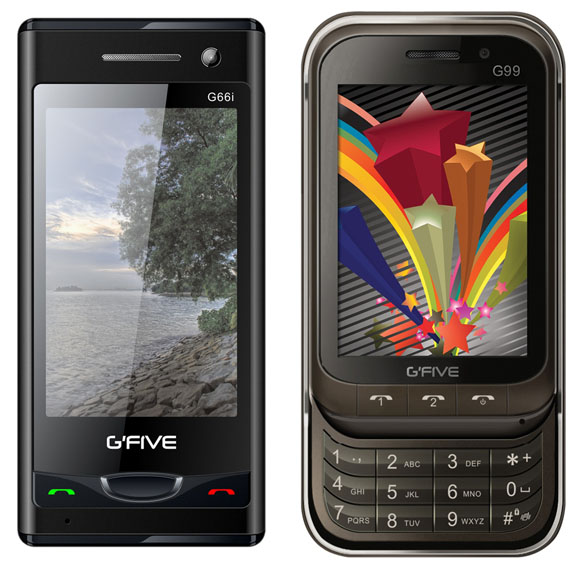 G'FIVE Mobile has today announced the launch and availability of G66i and G99 in India, two new touch-screen equipped feature-phones.
The G'FIVE G99 is a touch & type handset featuring a 2.6 inch TFT display, dual digital camera, FM radio, music and video player, Bluetooth, expandable memory up to 4 GB, Java, Dual-SIM Dual-standby function and an 800mAh battery. The handset comes with a flip cover that houses both the detachable keypad as well as the additional battery.
The G'FIVE G66i has 2.8 inch WQVGA touch screen, Wi-Fi, a 1500 mAh battery, analog TV, Dual-SIM, dual camera (digital camera in front and 2 megapixel camera at the rear), expandable memory up to 16 GB and Java. It also has multimedia features such as FM radio, music and video player, 3.5 mm universal audio jack and stereo Bluetooth. It comes bundled with a free 2GB memory card.
G99 & G66i are available at prices of Rs. 2,789 & Rs 4,089, respectively.