In an attempt to reduce road accidents and improve safety, User has now rolled out new safety features in the driver's app.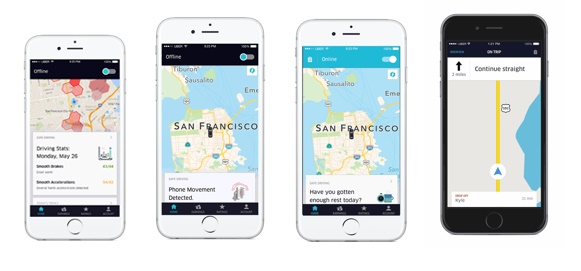 Uber has announced the addition of new safety features in the driver's app powered by telematics. With the new feature, drivers will get daily reports about how their driving patterns compare to other drivers in their city with suggestions on how to provide a smoother, safer ride. It will also display speed that alerts drivers about the speed of their vehicle.
While the new safety features were already rolled out to drivers in Bengaluru on a test basis, the features would now be available for hundreds of thousands of driver partners in 29 cities across India. The company also revealed that there was 4.03 per cent reduction in harsh braking events in the first 16 weeks of the launch of the multi-city pilot.
Speaking about the new features, Apurva Dalal, Head of Engineering, Uber India, said, "Committed to making roads safer, Uber has invested in dedicated product and engineering teams to work towards building safety features to help drivers mitigate driving risks posed by the "four D's" identified by road-safety experts as most common reasons for crashes on the road – 'Drunk', 'Drugged', 'Distracted' and 'Drowsy' driving. We believe that our investments in telematics and analytics can help make Indian roads safe again by predicting patterns around driving that lead to crashes and correcting them proactively before the crash. The telematics feature set in driver app has been especially bolstered to reduce the risk of untoward incidents on the road."