Ride-sharing startup Uber has introduced a new feature to make its service more trustworthy to users in India. Amidst all the incidents that have tarnished the image of the brand, the company wants to make a community where riders and drivers can be more comfortable knowing each other.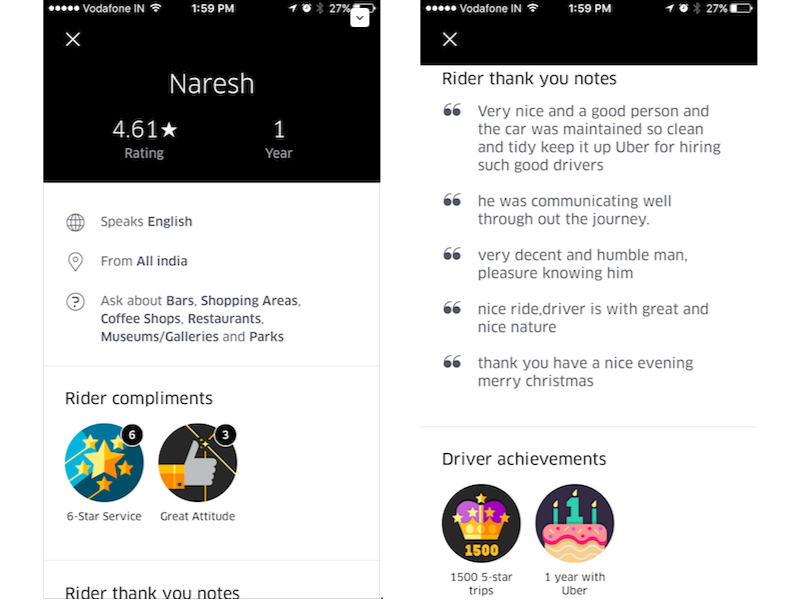 A new update allows drivers to add a profile of themselves to the app. The profile has information like language, hometown, city recommendation and much more related to the driver.
Apurva Dalal, Head of Engineering, Uber India, in a statement said, "At Uber, we are introducing a way for riders to know their driver partners better. We believe it will have a positive impact on furthering trust between riders and driver partners."
The ride hailing service also plans to highlight stories of its distinguished drivers. This would help create more trust towards the service. The driver profile allows riders to leave ratings as well as written reviews, thus allowing a better-informed user experience. It also has compliment badges such as a '2-years with Uber' badges and more. This would make the driver more likely of being hailed. Also, this would enable drivers to be more responsible and careful of the level of professionalism they show behind the steering wheel.