The OnePlus 5, which was launched a little over a month ago, comes with Snapdragon 835 SoC under the hood which is paired with either 6 or 8 GB RAM. It is currently running OxygenOS 4.5.6 which is based on Android 7.1.1 Nougat. If you have used past OnePlus flagships, you must be aware that the OxygenOS is close to stock Android and comes with some useful customizations.
OnePlus has added some useful features like Gaming DND and Reading Mode to the OxygenOS while still keeping it close to stock Android. Besides, OnePlus also called the OnePlus 5 a global phone as it supports majority of the network bands which makes it compatible with most of the carriers in the world.
The OnePlus 5 supports 4G VoLTE and also comes with CAT12/3CA, 2×2 MIMO and Wi-Fi 802.11 a/b/g/n/ac. Well, if you are someone who keeps his OnePlus 5 connected to the Internet at all times, either through Mobile Data or Wi-Fi, you might want to keep yourself updated with the Internet speed that you are getting through your service provider by displaying it in the status bar. If you are thinking of downloading an app for this purpose, we suggest you don't do so as we show you how to display Internet speed in status bar on OnePlus 5 without using any third-party app.
How to display Internet speed in status bar on OnePlus 5
Step 1: Open the Settings app, scroll down till you see the "Status bar" option and then tap on it.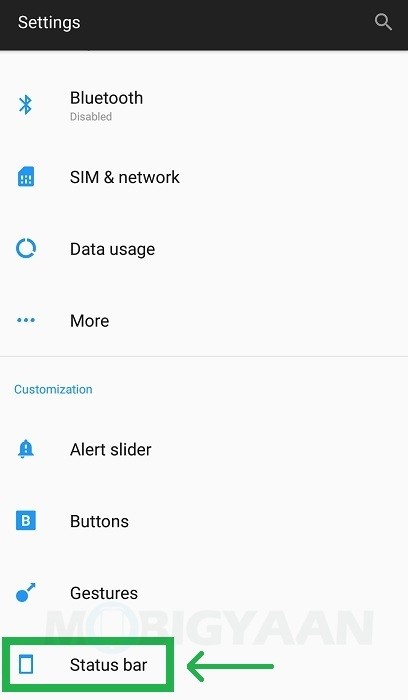 Step 2: In the status bar sub-menu, you will see an option called "Display network speed". There will also be a toggle button along with it. To display Internet speed in status bar on OnePlus 5, just tap on the toggle button.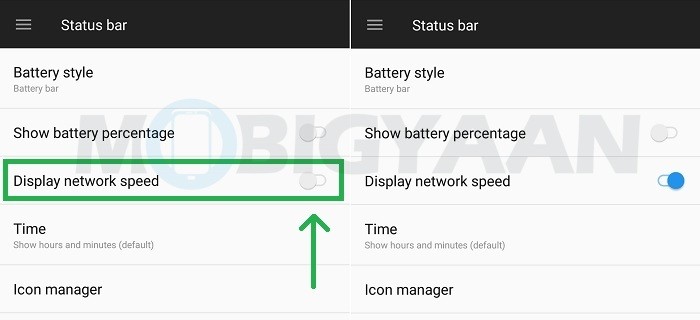 Well that's it. The Internet speed will be now be displayed in real-time in the status bar of the OnePlus 5. It will be displayed on the left side of the mobile network/Wi-Fi connection icon.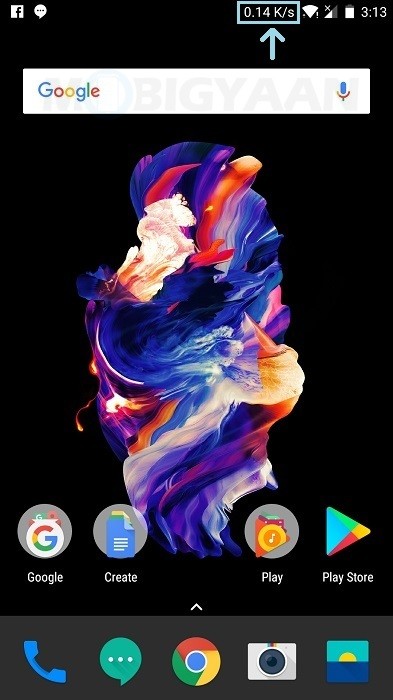 For more such articles, you can head on to our 'How-To Guides' section. Also, be sure to check out our OnePlus 5 review if you are planning to buy one.
Also Read: How to see Internet speed in notification bar on Android [Guide]