For all the cricket lovers who don't get to watch the on-going IPL matches at home, a lot of options seem to be coming up to ease their troubles and keep them connected with their favourite teams. While NexGTv is streaming the matches on mobiles, UC Browser has today launched Ultimate Cricket 2013 which would reduce the gap between you and cricket.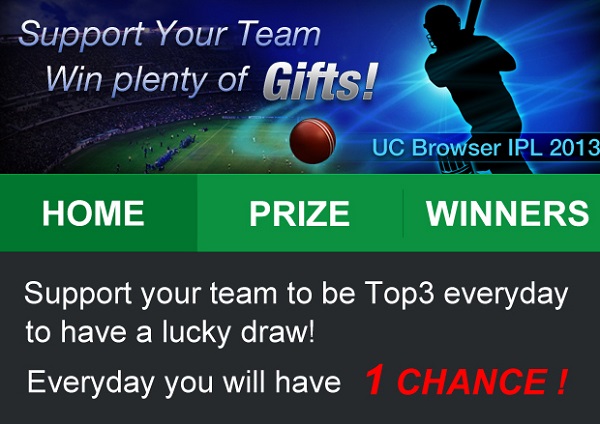 Ultimate Cricket 2013, which is a mini-site of the Indian Premier League, is launched on UC Browser, one of the most popular mobile browser in India. The portal provides a fast and convenient way to access match related information from the IPL, such as fixtures, results, news, live scores, videos and blogs.
Not only that, but UCWeb has launched an on-line event called "Support your team" where users need to vote for their favourite IPL team. If your favourite team makes it to the top 3 teams based on votes from UC Browser users, then you could win a free ticket to the IPL 2013 finals. The voting begins today, April 8, and would close on April 18. Go vote for your favourite team now.