After creating a massive hype of being the most secure smartphone in the world, the Blackphone was announced at the recent Mobile World Congress 2014. While some of the details were not mentioned, NVIDIA has announced that it has powered the smartphone.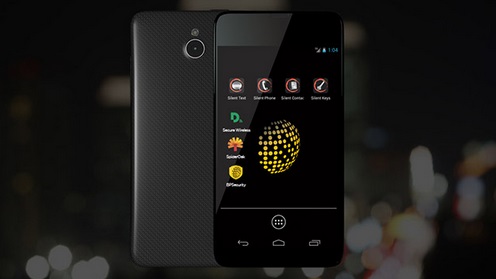 The joint venture of Geeksphone and Silent Circle, which was behind the Blackphone, has announced that it has selected the NVIDIA Tegra 4i mobile processor to power the device. The quad core CPU based on ARM's Cortex-A9 r4 CPU along with a fifth battery-saver core, will provide better multimedia, web browsing and networking experiences with support to the  integrated privacy features and services of the device.
The NVIDIA Tegra 4i has 60 custom GPU cores and an integrated NVIDIA i500 LTE modem. The Blackphone is known for its PrivatOS which overrides the default data tracking and app permissions that are "on" by default in Android, thus offering additional control and security.
Speaking about the partnership, Toby Weir-Jones, CEO of SGP Technologies, said, "With Blackphone we have engineered a high-end smartphone rivalling the top devices on the market in terms of performance and user experience – and with comprehensive embedded privacy features as a crucial differentiator. NVIDIA's industry leadership and the compelling advantages of their Tegra 4i mobile processor make them a key partner in creating a disruptive product backed by the best components available. "