Last year, Indian Prime Minister Narendra Modi launched the BHIM app after demonetization to make it easier for Indians to carry out cashless transactions. Now, in a bid to promote the Digital India program, PM Modi has launched the Umang app.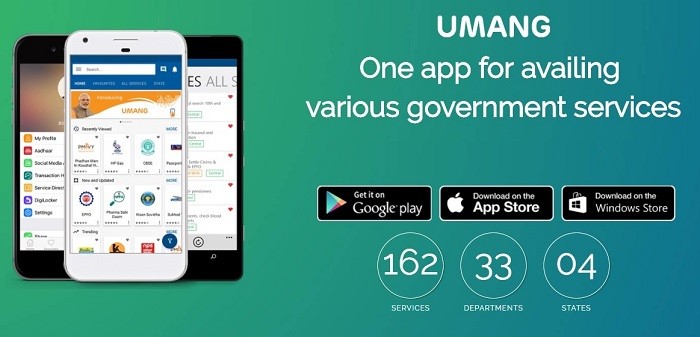 Umang stands for Unified Mobile Application for New-age Governance, and, it's developed by the Ministry of Electronics and Information Technology (MeitY) and National e-Governance Division (NeGD) to promote Mobile E-Governance in the country.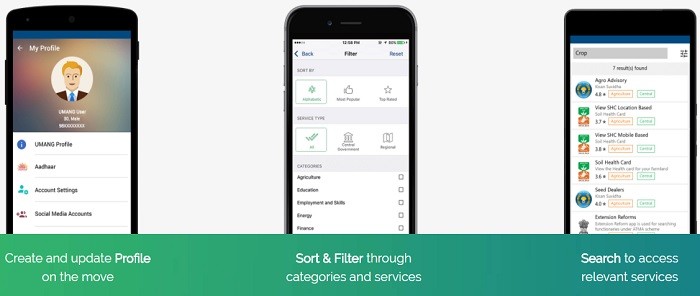 With the Umang app, Indian citizens can access over 150 government services spanning over 30 departments from one place. This includes services from both local as well as central government. Currently, the Umang app comes integrated with services like Aadhaar and DigiLocker, however, it will soon receive support for PayGov as well.
With over 150 services accessible from one place, users can pay utility bills, book gas cylinders, access CBSE results and do more.
The Umang app is available for Android, iOS as well as Windows Phone, and, it has been optimized for better experience on smartphones, tablets and desktops. Moreover, this service is also accessible through IVR, SMS and feature phones. Also, in addition to Hindi and English, the Umang app has support for 10 Indian languages, and, it also offers dedicated customer support on all days between 8 am to 8 pm.
To get started, just download the app from the app store (or give a missed call to 9718397183 to receive download link) and create your profile by entering your details like name, age and phone number. You can also link your social media accounts like Facebook and Twitter to ease-up the login process.
Once done, you can sort and filter through different categories to find the service you are looking for, and, can also simply enter a keyword in the search box which would return relevant results to you.
"Today, we launched the Umang Mobile App, which will provide over a hundred citizen-centric services. At the back-end, these services will be catered for by many different departments of the Union and State Governments. This integrated approach will add an automatic layer of 'peer performance pressure', in the working of these departments." said Prime Minister Modi during the launch of Umang app.
Well, we certainly love this idea of having one-stop access to all the state and central government services at your fingertips. What are your thoughts on Umang app? Do let us know in the comments down below.
Download Link: Android | iOS | Windows Phone