Uninor adds the 2nd largest subscriber base since launch in Bihar and Jharkhand
Uninor has managed the 2nd highest subscriber additions in Bihar & Jharkhand circle since its launch in 2010. About 4.7 million (47 lac) subscribers have opted for Uninor over the past 2 years in the two states.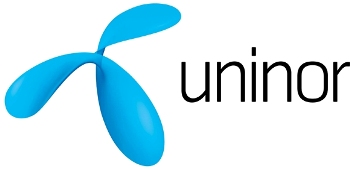 With these numbers, the Telenor Group hopes to continue its operations India if the auction policy by the Government allows new operators to win back licenses and spectrum. The company is under pressure due to the recent TRAI recommendations on spectrum auctions, but hopes the decisions taken by the Government will favour the company else it will be forced to discontinue its operations in India.

Uninor's Managing Director, Sigve Brekke said, "Despite turbulent times, it is heartening to see how Uninor has continued its momentum and remained a service of choice for the customers in Bihar and Jharkhand and infact all through India. Telenor Group entered India with a long term view and that continues to be our intention even now. If the auction rules allow a new operator such as ourselves to win licenses and spectrum on fair terms, we would certainly want to remain and compete in India."