Uninor brings a Musical Blood Donation Camp – Rush Of Blood II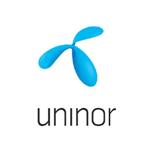 Uninor today announced their tie up with the Bombay Rock Association and NGO Youth for People to present Uninor Rush of Blood II, a unique blood donation camp to be held at Inorbit Mall, Malad on 25th February 2011. As part of this event, a rock concert has also been organized where well known brands like Something Relevant, Airport, The False Positives and Traveling River Band would be performing. People wishing to donate blood can walk into the mall and show their support to the cause.
Uninor Rush of Blood II is a concept developed by Youth for People and The Bombay Rock Association, to promote Blood Donating among the youth. The blood donation camp and will start at 12 noon and end at 10 pm. Uninor employees will actively participate and donate their blood.
Speaking on the eve of Uninor Rush of Blood II, Mr. Upanga Dutta, Chief Marketing Officer – Mumbai Circle, Uninor said, "At Uninor we have always believed in being innovative and Uninor Rush of Blood II is an extension of that commitment. Music is inherent in our Indian culture and through this event we are giving the people of Mumbai a superlative musical experience even as we spread the crucial message of blood donation and its importance amongst today's youth. Our product Unlimited Music is all about bringing music alive on people's phones and this blood donation camp cum rock concert is one part of the many onground promotions we have planned across Mumbai."
According to Sujeet Ramanna, President, The Bombay Rock Association: 'As one of the aims of Bombay Rock Association is to use music as a means to highlight issues and causes, Uninor Rush of Blood II is a manifestation of that thought – using music as a way of directing attention to the critical cause of Blood Donation in the country. We are very proud that Uninor decided to partner with us to bring the second edition of Rush of Blood to Mumbai.'
Bands that would be performing live are: