While not everyone was happy about Samsung going plastic for it latest flagship devices, Samsung has now decided to focus on the design of their phones. Our favourite tipster, @Evleaks has dropped some pictures which show a fresh new design.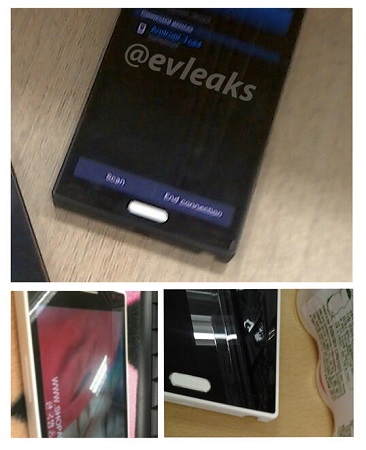 According to the pictures, the alleged prototype of an unknown Samsung device with a new design compared to the traditional design is seen. While this pictures could not be authenticated, the pictures do suggest that the upcoming Galaxy Note 3 might break the Samsung design barrier and experiment with something new.
Surprisingly, though the design would be new for Samsung, it looks quite touching to the Nokia Lumia range. So in reality, we have nothing unique. Furthermore, this design may not come to the Galaxy line or could even be used for the future Tizen phones. But it's really high time Samsung rethinks their design for the phones.