The Galaxy Note 7 FE is very close to a launch and now we can definitely say that it is 'FE' now instead of Galaxy Note 7R. That is because of an ad poster spotted in China. Also, the 'FE' which was supposed to mean Fandom Edition is Fan edition actually.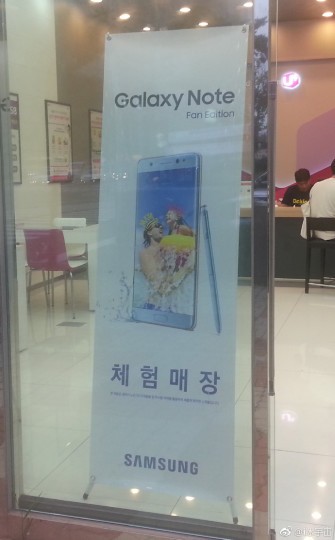 When rumors of the phablet making a return showed up, it was speculated that it would be called Galaxy Note 7R. The speculation was validated by a listing on benchmarks as well where the troubled phablet appeared with that moniker.
But later, reports said that Samsung wants to name the phone "FE Edition". The phone will launch with smaller batteries to prevent previous hazards as well as Android Nougat on board. All other specs are expected to remain the same. It is also expected to cost around $600 when it launches.
According to most recent rumors, it should debut on July 7. We still don't know what countries will Samsung sell the devices to. As it depends on permissions from regional regulatory authorities.