A dual camera setup on smartphones has become quite a trend on smartphones in the past few months. However, Samsung is one is one of the few companies that is yet to launch a smartphone with dual camera setup. While we expected to see the dual camera setup in the recent flagship Galaxy S8 series, we were highly disappointed. Now while we thought we might have to wait for the Galaxy Note 8 to see the dual camera setup, Samsung may launch another handset before that.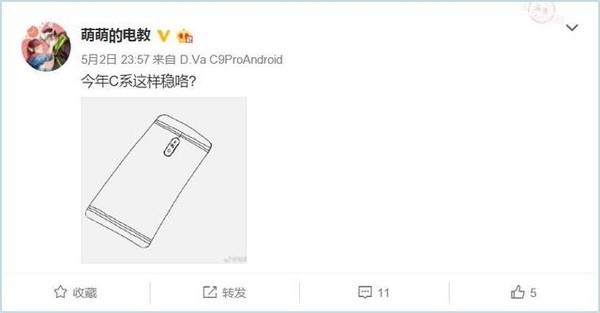 According to sources, Samsung's first smartphone with the dual rear camera setup may be the next generation Galaxy C smartphone instead of the Galaxy Note 8. A leaked drawing of the unknown Galaxy C smartphone shows a dual rear camera setup on the back panel. However, it is still not known which smartphone it would be.
While the leak did not reveal much details, the handset is expected to have a full metal unibody design. Also, seems like the fingerprint scanner would be present on the front panel as there is nothing visible at the back. Rumours also suggest that the smartphone would be powered by the Qualcomm Snapdragon 660 chipset. We are eagerly awaiting more details.