Google Earth was left deserted in the Play Store for a long time until April this year. Google finally decided to give it some much-needed attention. That was a major update in 2 years. That update included 360-degree video tours, informational cards, Street View and much more. But this new update was issued just for Android and Chrome. Today, iOS gets its fair bit of share.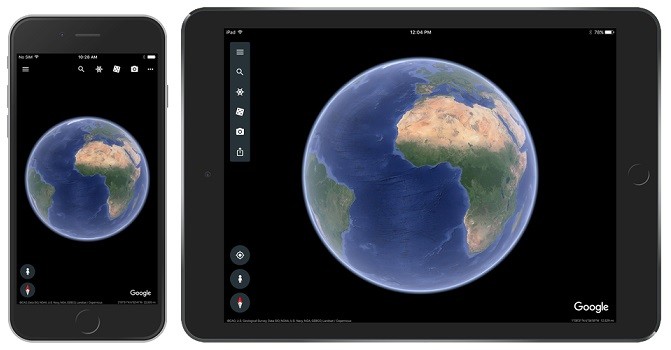 All the features included in the April update will make it to the iOS app too. Google specifically highlights the "Voyager" feature that helps you to find your next travel destination. There are 140 stories available under it. It gives users a tour of some of the best cities around the world. For starters, you can now visit the brown bears of Alaska's Katmai National Park. Or maybe you want to visit the past. Then just head on to the "Museums around the world" category.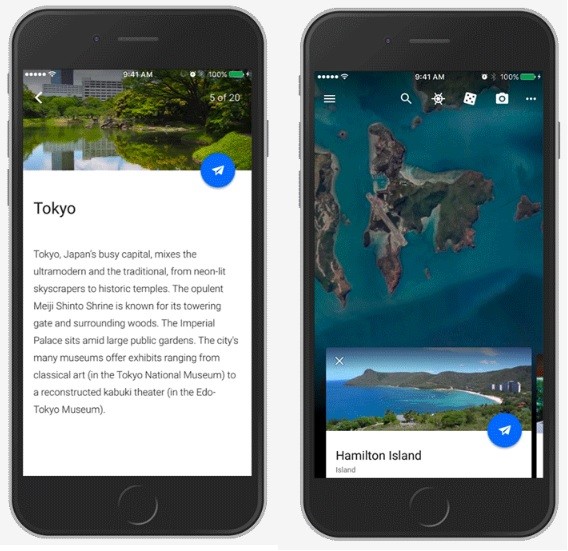 Google also brings "Knowledge Cards". These just provide some useful info and facts about the places you are looking at. And if you can't make up your mind, Google want's you to hit the "I'm Feeling Lucky" button. Moreover, now you can send postcards to friends. That can be done by snapping a picture from a place you are watching in Google Earth.
Download Link: Google Earth for Android l Google Earth for iOS