The Google Play store is getting bumped up to version 8. Well sort of. As not many changes have been detected except for one particular thing. So there aren't new features but it is still an update.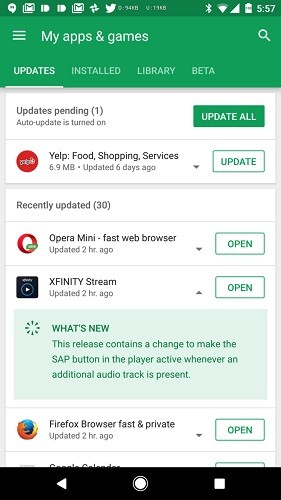 The "My apps & games" section is a place where you go to see the list of apps you can update. That list can now also show the changelog of a particular app when you tap on it. If it had an update that is. Earlier, you would be taken to the app page itself. Then you would have to scroll a little bit and then see the new upcoming changes.
This is a good feature for those who obsessively keep an eye for updates and have a long list of apps. For most, it isn't a big deal. Well, this is one change. No other visible changes can be seen right now but we will let you know if there is something noticeable.
If you do want to use this feature without waiting head on to the link below at APK mirror and download the latest version.