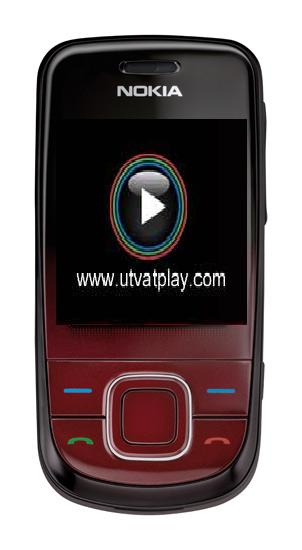 UTV New Media Ltd., the digital arm of UTV, today announced the launch of India's first exclusive music video channel on mobile TV.
Branded [email protected], it will provide the Indian music lovers with India's first exclusive mobile channel where they can access their favorite videos and music with just the click of a button. It offers a vast catalogue of music videos not only from Bollywood but also from different languages. It even has an exceptional collection of international songs from popular artists like Bryan Adams, Akon, PussyCat Dolls, Metallica to name a few. With all this and more, UTV New Media Ltd., which pioneers in the mobile content segment, is all set to add scintillating stars to its flap.

[email protected] is available on Idea, Vodafone, BSNL and MTNL. The users can access it in two ways. They can send a simple SMS. In response to the message, the WAP link is sent to the user, to download the app. They can also directly download the app from the operators' WAP portals.— IDEA – SMS "IDEATV to 55456" or WAP download (IDEA portal)

— BSNL – SMS "MYTV to 55447"

— MTNL (Delhi) – SMS "SUB to 53388"

— Vodafone – SMS "VODAFONETV to 111" WAP download (Vodafone Live)

In the time where there are players who provide mobile TV content from already existing satellite channels, here is [email protected] which will have its own exclusive content for its subscribers. This mobile TV channel will showcase music videos in Hindi, English, Punjabi, Tamil, Telugu, Kannada, Bhojpuri and Marathi languages in the first phase of its launch. This would expand to Malayalam, Bengali and Gujarati languages in the second phase. This facility is now available to the users at an affordable subscription of Rs. 10 per day or at Rs. 30 for the entire month.