A few weeks back I got a call from Reliance Corporate Park in Navi Mumbai inviting me to visit the Jio Experience Center. I thought I will get to see some Speed Test and will be told about how Jio's call experience is better than the others. But then, what I experienced at Jio Experience center was not just this, I realized Jio is much more than a conventional Telecom Operator. They are trying to create a Digital Ecosytem to touch many aspects of our lives.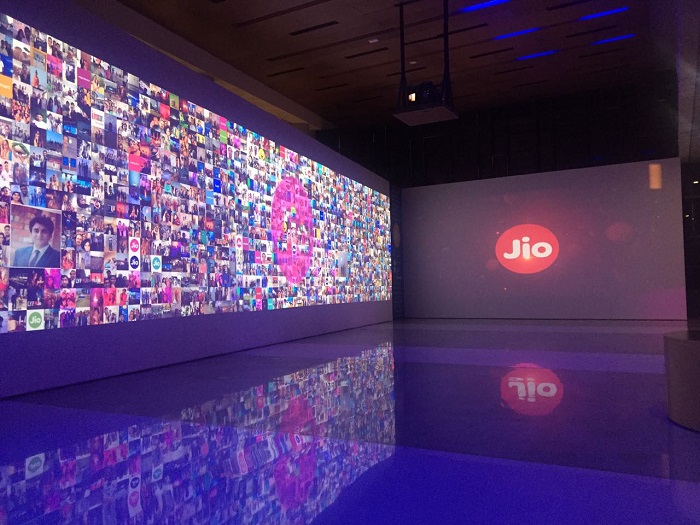 Since photography wasn't allowed in Jio Experience Center, I won't be able to share pics of what I saw inside but I will try to share my experience in words. Let's get started.
As, I mentioned earlier Jio Experience Center isn't just about Speed Test and Phone call quality, it's much more. It started with the explanation of Jio Onboarding Process, a customer doens't need to carry photocopy of identity and address proof, Jio reprenstative will take pictures of necessary documents and the SIM card usually gets activated in 15 minutes.
After this, it was time to experience the 4G speed. I streamed 1080p videos with no buffer. The average speed was around 40 Mbps. While many users including me don't get to see that kind of speed currently, however, since the Jio services are still in the test phase, we have to wait and watch if Jio can offer such speeds to all.
Next was voice calls. Since Jio uses VoLTE, it's users get HD voice calling, which basically is clearer audio as compared to calls which are not VoLTE. If you are a Jio user, you must have also seen that calls made from VoLTE to VoLTE network are connected almost instantly, that's another advantage of VoLTE.
While seeing all these I was able to see various areas in the Experience Center which increased my curiosity. I was able to see a car and a lounge like setup and was keen to know what that was. Just before moving to those areas, I saw a demo on JioMags, JioCinema, JioMusic, JioTV and Jio Money. Basically, these all are services which many Jio users already use and their name also suggest what they do so I won't go into detail here. In case you have any specific query for any of these, feel free to ask it in the comment section below.
Jio is also trying to improve the Education in India by offering its education platform. While there are other companies in this area, it will be interesting to see what Jio has to offer that will make learning easier and more fun for students.
One of the other areas that Jio is working on is the Health, Jio is currently working on a platform where all its users will be able to keep their medical history properly and it will be easier for doctors to get all the relevant medical records of the patients easily. Patients will also be able to record their medical expenses. Since this is still under development, I am sure it will come with more features in the future.
After this, I went to the lounge area, it was basically a SmartHome setup, where many in the home was connected through a router. Jio representative then explained about JioFibre, a broadand with speed that will be as high as 1 Gbps. Then he demoed Smart TV with NVIDIA shield.
Lastly, it was time to check out car, that I mentioned about earlier. Jio is planning to offer OBD with a Jio SIM card in it. User will have to download an app and using it he will have all the realtime data of his car, which an OBD can offer.
Had to rush after this, since I was getting late to catch the flight. Overall, I went there with expectations of seeing what a normal telecom operator can offer and came back amazed after seeing how Jio is planning to touch and improve various aspects of Digital Life of the Indian consumer.