Vodafone announces ₹21 prepaid pack with unlimited data for one hour
This prepaid pack competes with Reliance Jio's ₹19 prepaid pack that provides less data but has more on offer
It's been a while since any Indian telecom operator introduced an interesting prepaid or postpaid plan. The Indian telecom sector has become highly competitive since Reliance Jio's entry in 2016. The data rates have come down significantly and voice and roaming is now offered for free with data packs. The telcos have not only announced monthly and long-validity plans to counter Jio, but, they are also announcing weekly and daily packs to rival this Mukesh Ambani led telecom company. Well, one such pack has now been announced by Vodafone.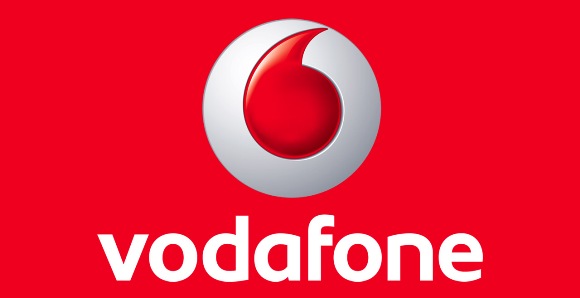 Vodafone ₹21 Prepaid Pack Details
Vodafone has announced a prepaid pack that's priced at ₹21. For ₹21, Vodafone prepaid customers are offered "truly unlimited" 3G/4G data for one hour. This means that customers can use as much as data they want in an hour without having to worry about any FUP limit.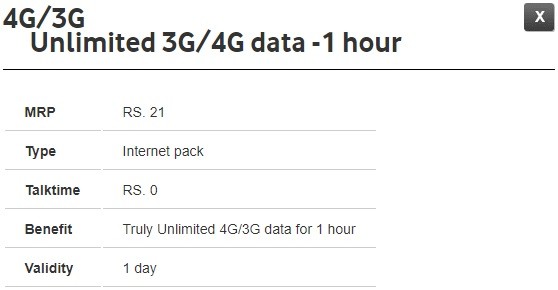 That said, this Vodafone ₹21 prepaid pack comes with a validity of one day which means there are no conditions like using unlimited data only between a certain time range. Moreover, this prepaid pack is only available in select circles like Delhi-NCR and Mumbai. In other circles like Gujarat, Haryana and Karnataka, it's either available for a lower price or is unavailable.
Vodafone vs. Reliance Jio
The Vodafone ₹21 prepaid pack competes with Reliance Jio's ₹19 prepaid pack. Like Vodafone's pack, Jio's pack also comes with a validity of one day. However, unlike Vodafone which offers unlimited 3G/4G data for an hour, Jio offers 150 MB 4G for a day. But, it's worth noting that if you consume that 150 MB of 4G data, you can still use Internet, but at a reduced speed of 64 Kbps.

Having said that, while Vodafone's ₹21 prepaid pack only offers data benefit, Jio's ₹19 prepaid pack comes with benefits like unlimited voice calls, 20 free SMS, and, complimentary subscription to Jio apps.
To conclude, Vodafone's ₹21 prepaid pack is ideal for those looking for unlimited data (only available for an hour though), whereas, Jio's ₹19 prepaid pack is ideal for those who aren't heavy data users and also make voice calls.
So, which one of the aforementioned prepaid packs would you go for?