Are you someone who lives in Noida, commutes a lot through public transport, and is looking for free Wi-Fi? If yes, then you are in for a treat, as telecom operator Vodafone has announced first free Wi-Fi enabled bus shelter in Noida.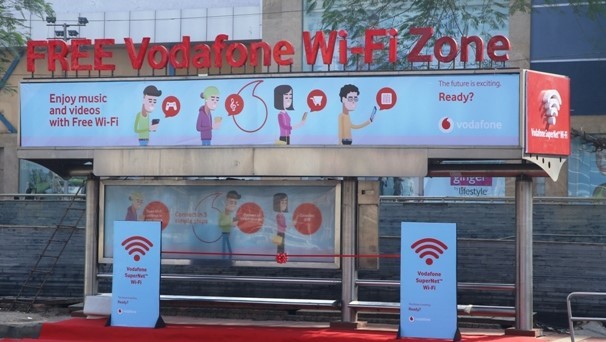 The bus shelter in Sector 18 of Noida has been equipped with free Wi-Fi. This Wi-Fi enabled bus shelter in Noida lets users of any telecom network use Wi-Fi for free for up to 20 minutes a day. However, if you are a Vodafone RED postpaid customer, you can enjoy up to 10 GB of free Wi-Fi data. And, if you are a Vodafone prepaid customer, then you get up to 1 GB of free Wi-Fi data on a recharge of 3G/4G packs above ₹255.
Well, with the launch of first free Wi-Fi bus shelter in Noida, Vodafone now has a total of three Wi-Fi enabled bus shelters in Delhi-NCR region, with the first two being introduced in Huda City Centre and Sector 14 of Gurugram.
Having said that, Vodafone has also setup Wi-Fi hotspots at 116 locations of Delhi-NCR at places like malls, hospitals, markets and colleges.
Commenting on the introduction of first free Wi-Fi enabled bus shelter in Noida, Mr. Alok Verma, Business Head of Vodafone Delhi-NCR, said, "Vodafone is committed to contributing towards making Noida a Smart City. We are very happy to enable citizens across the city to experience world-class Internet services on the go. The Wi-Fi Initiative is a step towards "Digital India" and creating networked and connected societies that will help citizens get on the digital highways and stay connected for Good."
Also Read: Vodafone announces five new Super Plans for prepaid customers, here are the details
"With customer needs evolving from voice to data, Wi-Fi is an effective technology to provide seamless connectivity to a large group of consumers in a defined space. Mobile users will now be able to experience more fun with high speed Wi-Fi seamlessly. The Wi-Fi service at the Bus shelter can be availed by all mobile users irrespective of their network provider. We urge everyone to use the WiFi bus shelter facility and enjoy the Vodafone 4G experience." Mr. Verma further added.