Vodafone India launches self-service My Vodafone app for iOS, Android and BlackBerry
With Vodafone claiming to provide the best service to its ever expanding customer base, the company has launched a self-service app to help their customers.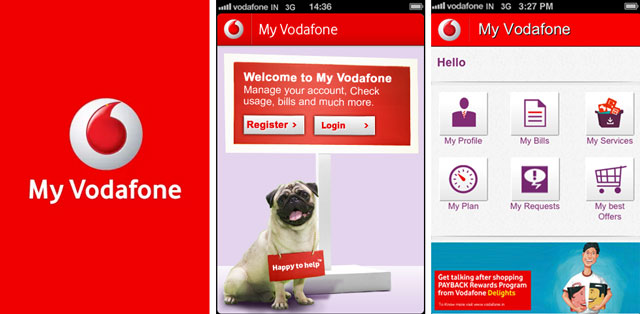 Vodafone India has launched an informative and easy-to-use 'My Vodafone' App for its customers across India. The mobile app, which is available on iOS, Android and Blackberry platforms, helps the customers to get service on the move. The app can be used by both, Vodafone postpaid and pre-paid customers.
The My Vodafone app can be used to pay phone bills, recharge your prepaid account, track service requests and even to subscribe to the best offers. The app allows real-time integration with Vodafone systems for accessing information on billing, recharge and data consumption, thus providing all the info on the move. The app however requires Vodafone Data Connectivity for registration.
Speaking about the new app, Vivek Mathur, Chief Commercial Officer, Vodafone India, said, "As customers evolve they will increasingly seek self-service. An easily accessible and user friendly portal is essential in this context. We believe 'My Vodafone' app will help our customers track daily usage and empower them in line with our proposition of 'POWER TO YOU'."
The app can be downloaded for free for the Android, iOS and Blackberry platforms.