Vodafone launches women managed Angel Stores
On the occasion of International Women's Day, Vodafone has taken an initiative to promote women across the country. The telecom operator has launched a series of retail stores which are completely managed by women employees.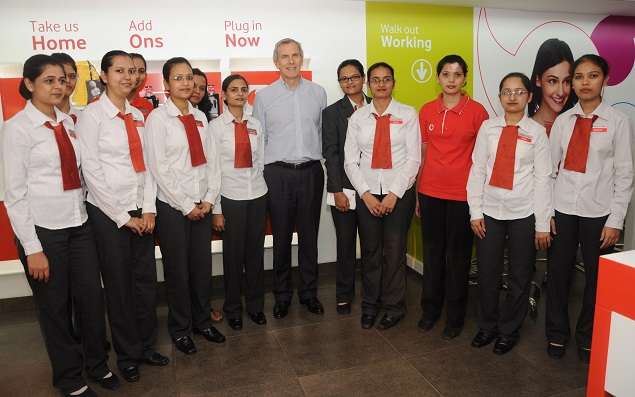 The Vodafone Angel Store is a retail store which is completely managed and run by women employees. This is part of Vodafone's initiative to empower women across the country by providing them with opportunities to maximize their potential.
The Vodafone Angel Store would be present in nearly 13 states, like Mumbai, Delhi, Pune, Goa, Ahmedabad, with almost 15 outlets in total. Kerala would soon have the 16th Angel Store. The number of stores would keep on increasing throughout the country. The stores has only women staff members, including security, pantry staff, customer service resources as well as management level personnel.
As per Vodafone, Angel Stores would improve the quality of customer service as women with their character traits of greater patience and empathy are able to act and help in speedy resolution, thereby providing unique and differentiated experience to its customers.