Telecom operator Vodafone has announced new plans for its RED postpaid customers. The telco has announced a total of seven new plans that fall under three different categories – RED Traveller, RED International and RED Signature.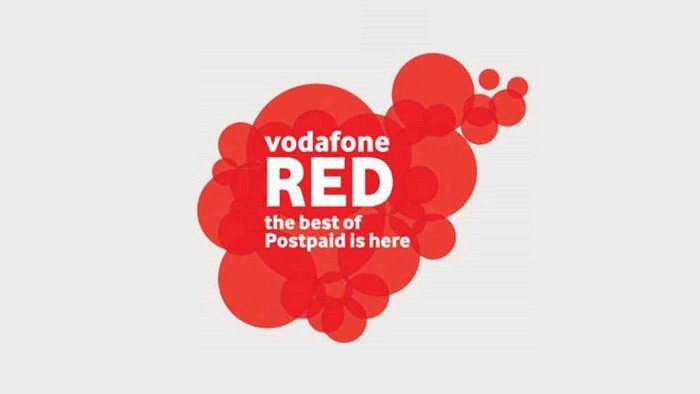 All three of these RED packs are aimed at different types of users. The RED Traveller pack for instance, is aimed at those customers who travel a lot in India, and hence, under this pack, customers are offered benefits such as free national roaming.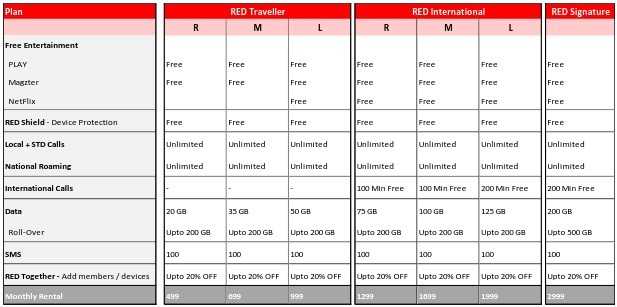 Speaking about the RED International pack, customers opting for this will be offered free international calls for up to 200 minutes to countries like USA, Canada, China, Hong Kong, Thailand, Malaysia and Singapore.
The RED Signature plan also comes with benefits similar to that of RED Traveller and RED International, and, all of these plans also come along with free data and SMS. Moreover, the customers can also carry forward their unused data to next month. However, the maximum amount of data they can accumulate is up to 200 GB (500 GB on RED Signature).
The RED Travaller plans start at ₹499 and go all the way up to ₹999. The RED Internal plans, on the other hand, start at ₹1299 and go up to ₹1999. As far as the RED Signature pack is concerned, there's just one plan priced at ₹2999 that customers can choose from.
Moreover, customers opting for any of the aforementioned RED plans also get benefits like up to 1 year of Netflix subscription (except for RED Traveller), free access to Vodafone PLAY, free access to Magzter, and, free access to RED SHIELD which is a handset protection plan.
Furthermore, customers opting for either of the RED Traveller, RED International or RED Signature packs will also get a guaranteed discount of up to 20% on total rentals if they bring along more people under the RED Together scheme.
"We are delighted to announce the launch of our new Vodafone Post Paid RED plans that guarantee our consumers a host of unprecedented benefits. These plans have been structured to provide our customers with the best telecom & non telecom benefits that cater to the ever evolving needs of our customers." said Avneesh Khosla, Associate Director – Consumer Business, Vodafone India.
All the aforementioned RED postpaid plans are available starting today to all the customers across the country except in Andhra Pradesh, Madhya Pradesh, Bihar, Jammu & Kashmir and Himachal Pradesh circles.
Are you a Vodafone RED postpaid customer? Which of the aforementioned plans would you opt for?