WhatsApp for Android has just received an update to version 2.11.169 which brings some much requested privacy control features.
With the new WhatsApp update, you can now control who sees your 'last seen at', your profile picture and your status update. We are quite sure many people will love this new update considering we all have wanted to disable the 'last seen at' feature for our stalkers.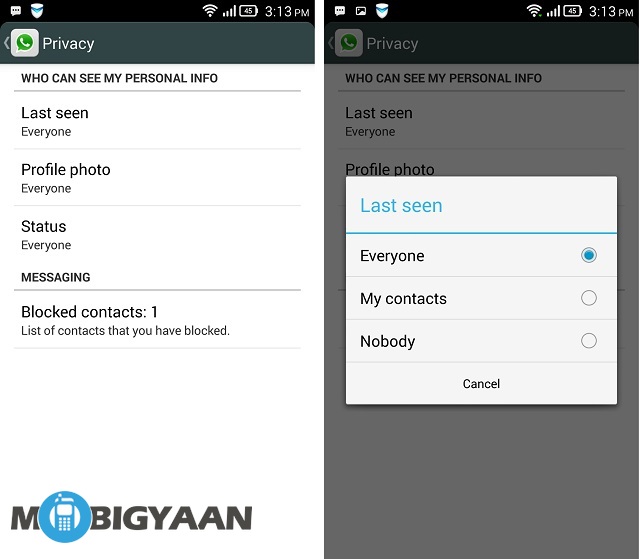 You can either disable who sees your 'last seen', profile picture and status update for everyone or you can go ahead and disable them for some people.
This feature has been available for iOS users for sometime now and we are glad it has finally arrived for Android users as well. Windows Phone users will have to wait but the update should not take too long to reach them as well. We are glad the Facebook acquisition hasn't stopped any work at WhatsApp.
The update is not available through the Google Play Store yet but you can go ahead and download the new WhatsApp for Android update through WhatsApp's website. You'll need to allow installation of apps from 'unknown sources' in the settings because the website will download you an apk file. After you've installed the update, you'll find the new features in settings->account->privacy.