WhatsApp for Android update introduces stickers and doodle feature
Continuing with its additions of intuitive features to WhatsApp, the company is now introducing the stickers and doodle features to its users.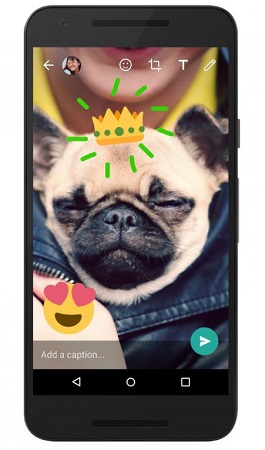 WhatsApp has announced the release of new features for the WhatsApp Messenger which include stickers, ability to doodle and bigger emojis. With the update, users can write or draw on photos and videos, as well as add emojis. Users can also brush size or font style by dragging left on the colour selector.
WhatsApp Messenger would also have support bigger emojis to help users express better and have fun conversations. Users can also send combinations of small, medium and large emojis in single chat.
Other new features include the ability to send multiple chats at once while sharing or forwarding messages. Also frequent contacts appear on top while forwarding or sharing messages. Interestingly, WhatsApp has also included a new front-facing flash for better selfies in the low light and dark conditions.