WhatsApp rolled out the new Snapchat Stories like Status feature last month which allows its users to post automatically disappearing photos and videos on WhatsApp. Well, in doing so, WhatsApp removed the text based status feature and this decision didn't go well with many users. However, WhatsApp has been working to bring this text based status feature back, and, it has also been enabled by default in WhatsApp's beta version for Android.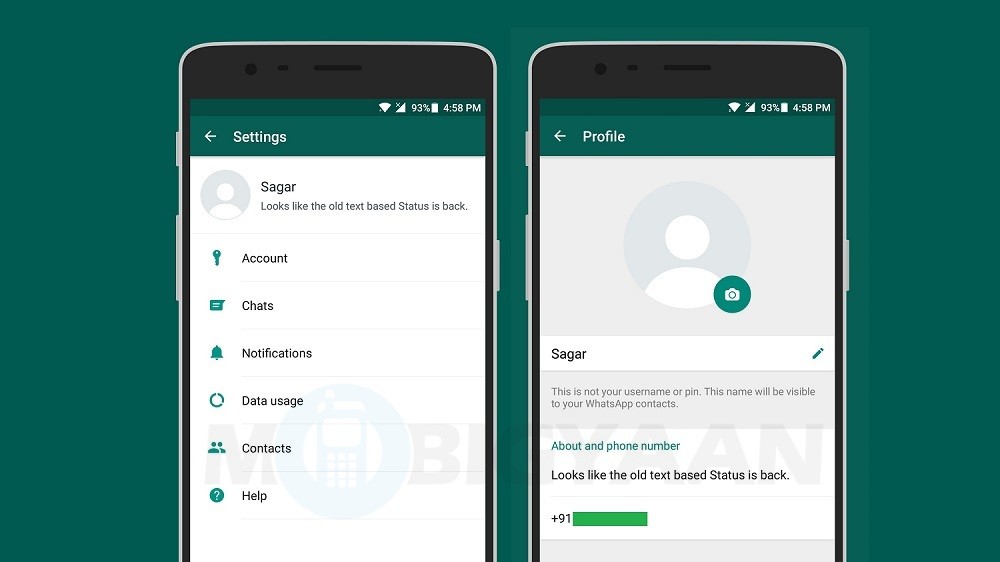 The old text based status feature has returned on WhatsApp for Android, albeit on the beta version. The beta version 2.17.95 brings back this old status feature to the app. We have seen this feature enabled on the beta versions of WhatsApp across different platforms and different names already, however, many times it was hidden and wasn't easily accessible.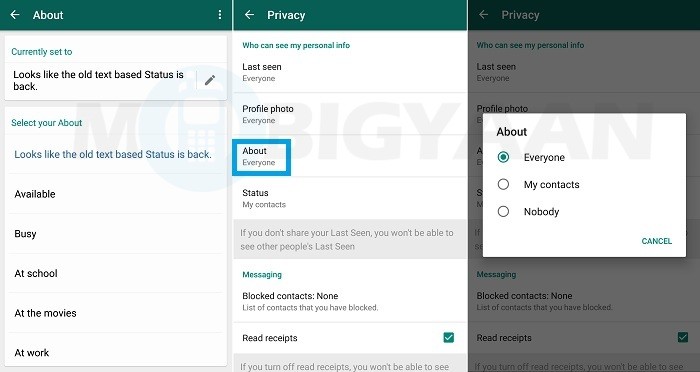 The old text based status feature isn't called status though, but, is called About. It can be accessed by going to the Settings menu and then tapping on your profile. You will then see your profile picture and your WhatsApp name along with a section called "About and phone number" under which you will see your textual status and your WhatsApp number (refer first image).
The process of setting a text based status is still the same. You can either set a personalized status or can choose from the one WhatsApp has listed in the About section. As for the visibility settings of your text based status, it can be found under the Privacy settings where it initially was.
If you want the old text based status feature back and have an Android smartphone, you can download the apk from the link below (at your own risk).
Download Link: WhatsApp Beta 2.17.95 for Android