Last year in October, WhatsApp rolled out a new feature called 'Delete for Everyone' that allowed its users to delete messages (read: recall/unsend) from receiver's phones. However, WhatsApp only allowed deletion of messages that weren't older than seven minutes. Well, earlier this month, WhatsApp extended this time limit for Android and Windows Phone users on beta version of the app, and now, WhatsApp has extended this time limit for iPhone users as well.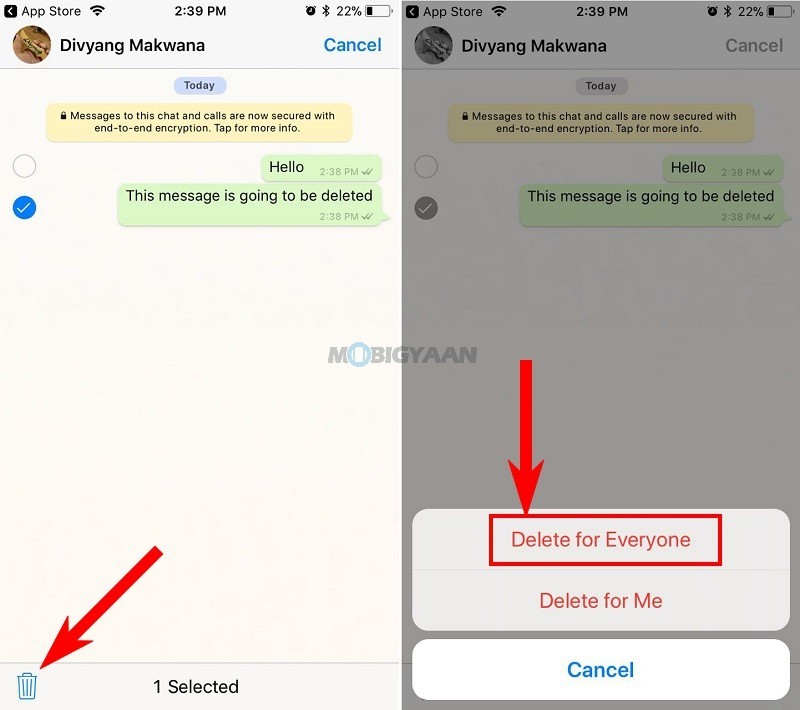 According to WABetaInfo, with update 2.18.31 for iPhone, WhatsApp has extended the timeline to delete messages from seven minutes to 4096 seconds which translates to 1 hour and 8 minutes. WhatsApp had similarly increased this time limit for beta users of Android and Windows Phone on versions 2.18.69 and 2.18.30 respectively. But, this extended time limit is yet to be rolled out for non-beta users of Android.
A new WhatsApp for iOS update (2.18.31) is available on AppStore.
It is a bug fixes update, but it has the new "Delete for everyone" limit, that's 1 hour, 8 minutes and 16 seconds.

— WABetaInfo (@WABetaInfo) March 8, 2018
Well, even if WhatsApp has extended the time limit to delete messages for everyone, it's official website hasn't been updated yet to reflect this change. Probably WhatsApp will update its documentation once this new time limit is rolled out to users across all platforms through stable channel.
Having said that, according to WABetaInfo, WhatsApp has also introduced a new feature called 'Block Revoke Request' that aims to reduce the misuse of the 'Delete for Everyone' feature.
Until now, people who were using modded or unauthorized versions of WhatsApp were able to delete messages on receiver's end that were three years old. But, with the new feature and a tweaked algorithm, WhatsApp has managed to restrict these users to deleting messages that are up to 24 hours old.
Yes, this does mean that some notorious people with modded versions of WhatsApp will still be able to delete messages that are more than an hour old, but at least, they won't be able to clear out the entire conversation now that's older than 24 hours.