WhatsApp for Windows Phone 8. Did it launch today or just discovered?
Many websites today reported about the availablility of WhatsApp on Windows Phone 8 from today however I am using WhatsApp on my HTC 8X since November 23rd.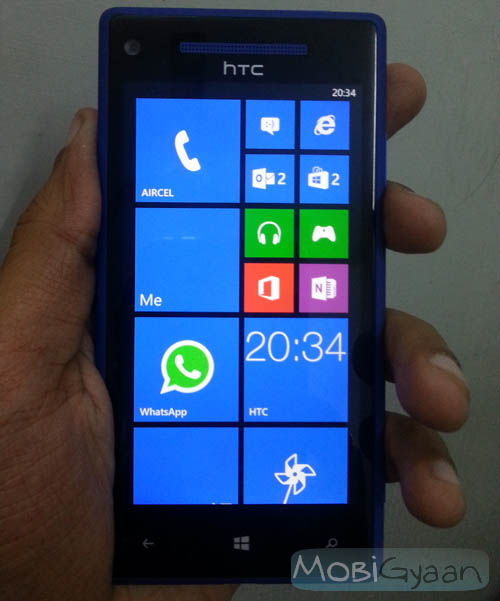 When I opened Windows Windows Phone Store today, I could see an update available for WhatsApp installed on my device. Check the screenshot below.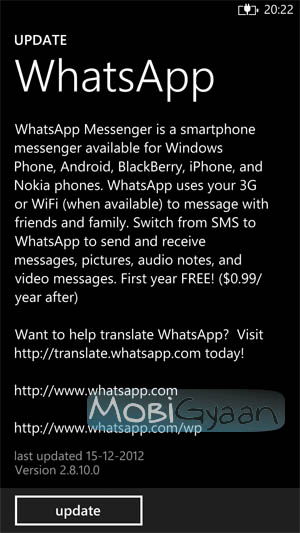 Also, do check out this thread on XDA Forum where people discussed about Whatsapp on Windows Phone 8. The thread was started on 17th November 2012, where a user Manafest posted
"Hey guys, do u have problems as well with WhatsApp on WP8? I was able to use it yesterday but today i cant recive and send messages. Is there any "Software" fix for that problem or do we really have to wait until whatsapp will fix this ?"
This clearly shows that people are using WhatsApp on Windows Phone 8 since a month back.
I tried to find out if WhatsApp released any official statement, today, for the same, however I could not find any such official communication from WhatsApp.
If you have any thoughts on the same, feel free to comment below.

Update: We got to know that WhatsApp was earlier release in the Windows Phone Store for devices running on Windows Phone 8, however it was removed for certain period and now it is back.