Facebook owned WhatsApp has been rolling out new features at regular intervals – first through beta channel and then through stable channel to all the users. Well, the latest feature that WhatsApp is testing sends notifications to the users when they are mentioned in a group chat.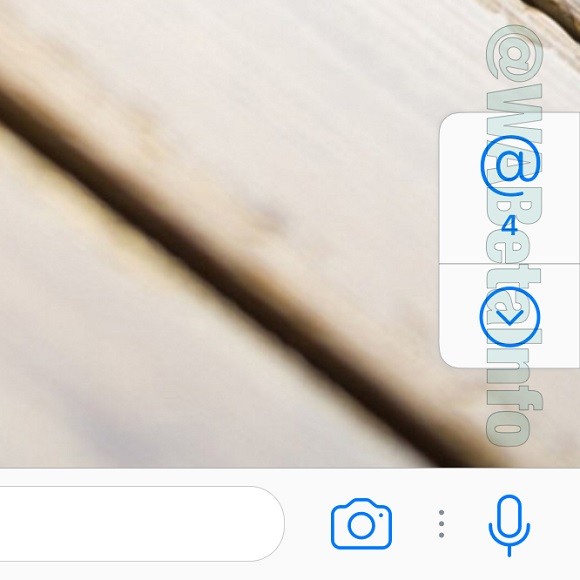 According to WABetaInfo, WhatsApp is currently testing this feature on iOS and it has been rolled out as a part of update 2.18.10. However, not all the users will be able to see it as this feature is still in testing phase.
Well, what this feature does is whenever someone mentions you in a group chat, you are notified about it. When you open that group chat, you are shown a button. Upon pressing that button, you will be taken directly to the message in which you have been mentioned.
This is useful if you are in a group where there are hundreds of message at any given time. This button will also make sure that you don't have to scroll through all the messages that you aren't interested in reading.
This button, for now, appears with the '@' symbol along with the mention count below it. For example, if you have been mentioned four times in a group chat, and you haven't read those messages, then the number 4 will appear below the '@' symbol.
Like we already said, this new feature is currently being tested on iOS, however, it is said to make its way to Android and Windows Phone soon.