Over an hour ago, we told you about WhatsApp releasing update 2.18.80 for iPhone that now allows users to send messages to groups using Siri. However, with update 2.18.80, WhatsApp has been found testing a new feature that would let users preview photos and GIFs straight from the notification.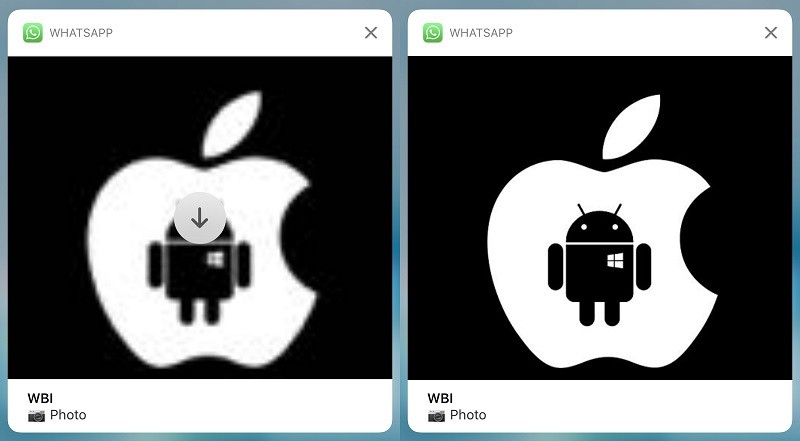 According to WABetaInfo, WhatsApp has started developing a new feature called 'Notification Extension' that lets iPhone users preview photos and GIFs in notifications. If you have disabled auto-download, then you will be able to download the media straight from the notification before viewing it.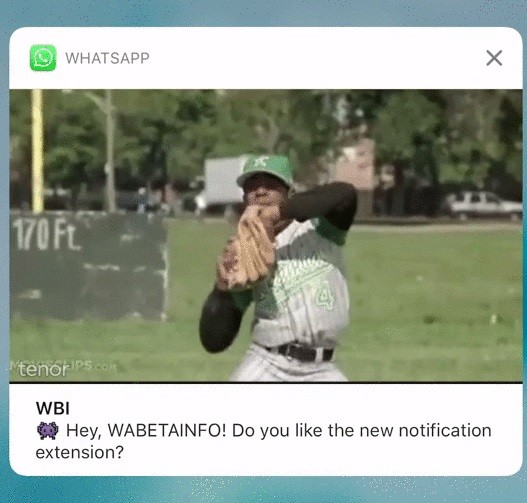 The photos and GIFs can be previewed by using the 'Peek and Pop' gesture or by simply swiping down the notifications from the top. WABetaInfo reports that this new feature works with iOS 10 or later. However, as it's still in development, it won't be available to end users even if they are using version 2.18.80 of WhatsApp.
Like we already said at the beginning of this article, WhatsApp update 2.18.80 brings in the ability for iPhone users to send messages to group chats using Siri. All they have to do is summon Siri and say "Send a message to WhatsApp group" followed by the group name in which they want to send the message. If there are multiple groups with similar name, you will have to manually select the group from the list and then dictate your message.
Coming back to the 'Notification Extension' feature, it's unclear as to when WhatsApp will roll-out this feature to all the iPhone users, but whenever it does, we will make sure you are apprised by us.