Earlier this week, WhatsApp announced a new feature called 'Status' which essentially is a copy of Snapchat Stories. The company also started rolling out this new feature to the users yesterday. After this feature was rolled out, users learnt that the old text based status feature has been removed entirely in favor of the Snapchat clone. Well, now it seems WhatsApp is planning to bring back the old text based status feature to the app.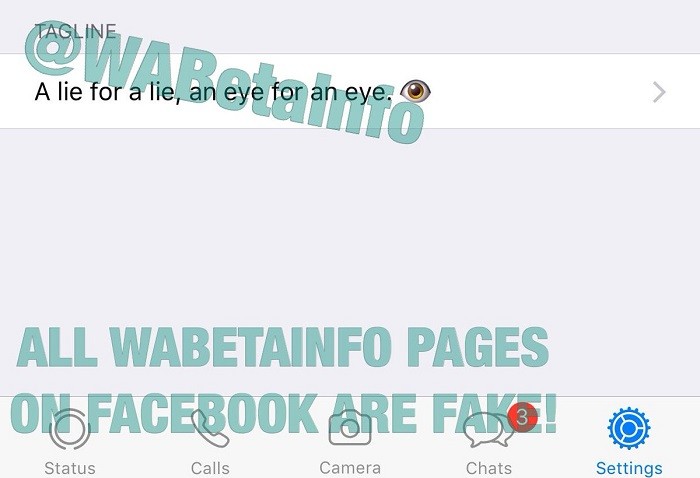 WhatsApp's decision to entirely remove the old text based status feature doesn't seem to have gone well with the users, and now, WhatsApp is working to bring it back under a new name called 'Tagline'. Well, this will actually be the same old status feature, with its name being changed.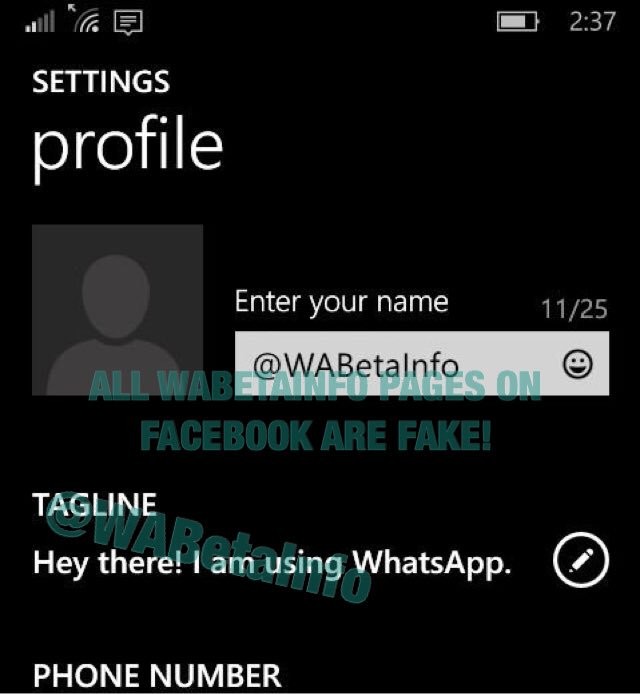 For now, this feature is being tested on the beta version 2.17.6.21 of iOS and 2.17.82 of Windows Phone. It hasn't been found on the Android app yet, but, we are pretty sure that it will make it to Android as well. While this old text based status feature is called Tagline in the beta versions, it has been changed to Status on one of the beta versions of iOS.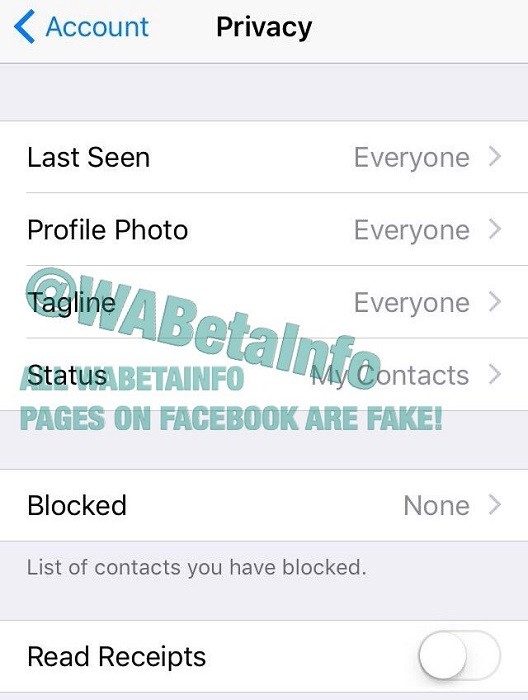 Apart from that, the Tagline feature might also come with its own privacy settings. The latest Status feature that has been rolled out by WhatsApp lets you choose custom privacy instead of Nobody, Everyone and My contacts. Well, if WhatsApp decides to roll out Tagline in the future, we might see this privacy setting coming along as well.
We certainly are missing the old text based status feature. Maybe WhatsApp could have kept it as it is and introduced the new Status feature with some other name. We hope to see WhatsApp bringing back the old status feature soon. Would you like to see it back?