Earlier this week, a leaked image of the Moto G5 gave us a look at the metal body of the device. Well, some more images of the Moto G5 have surfaced online now, this time along with the retail box and its contents.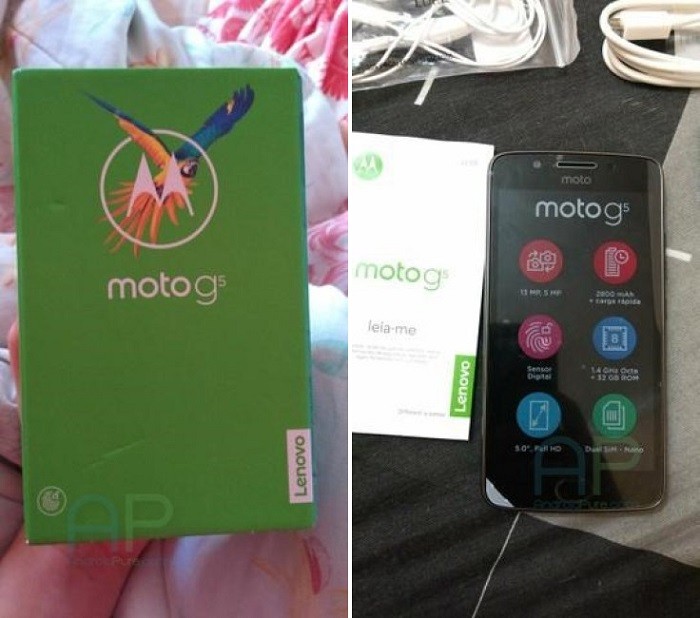 The design of the Moto G5 is similar to what we have seen through past leaks. The retail box of the Moto G5 is green in color and also has the Lenovo moniker. The device has a metal back and one of the image which shows off the contents of the box also confirm that the Moto G5 will come with a removable battery.
The Moto G5 Plus also has the same design which means we should expect it to come with removable battery as well. While the Moto G5 is said to be powered by Snapdragon 430 and sport a 5-inch Full-HD display, the Moto G5 Plus is expected to come with Snapdragon 625 and 5.2-inch Full-HD display, both backed up by a 2800 mAh and 3000 mAh battery respectively.
Rumored specifications of Moto G5 and Moto G5 Plus:
[table id=86 responsive=flip/]
Motorola is expected to unveil the Moto G5 and Moto G5 Plus on February 26, hence, we should know more about these devices soon.