WhatsApp has literally been on a roll in the last couple of days. After introducing the much awaited voice calling feature and the material design update, WhatsApp developers have now implemented Google Drive backup option for the app.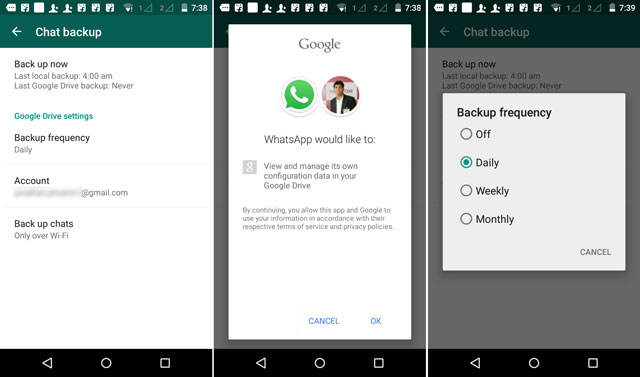 WhatsApp now allows the users to backup and restore their conversation history and media to Google Drive. The feature is being rolled out in the new update of WhatsApp version 2.12.45, which is yet to be officially rolled out. The apk is currently available from external sources (download link provided below).
To activate Google Drive as a backup option, after installing the new updated version, users need to provide access to the Google account. Users can then select the frequency of backup and even whether the backup should be on Wi-Fi only or Wi-Fi and cellular networks. The service currently backs up only conversations and images, videos are not included.