Facebook-owned popular instant messaging app WhatsApp was recently in news for being called-out by the Indian government for not taking enough measures to stop the spread of false information that has led to deaths of innocent people in the country. WhatsApp responded to the government by saying "false news, misinformation and the spread of hoaxes are issues best tackled collectively: by government, civil society and technology companies working together". And, it seems WhatsApp has taken the first step in the direction of curbing the menace of fake news and false information spread through its platform by starting to test a new feature called 'Suspicious Link Detection'.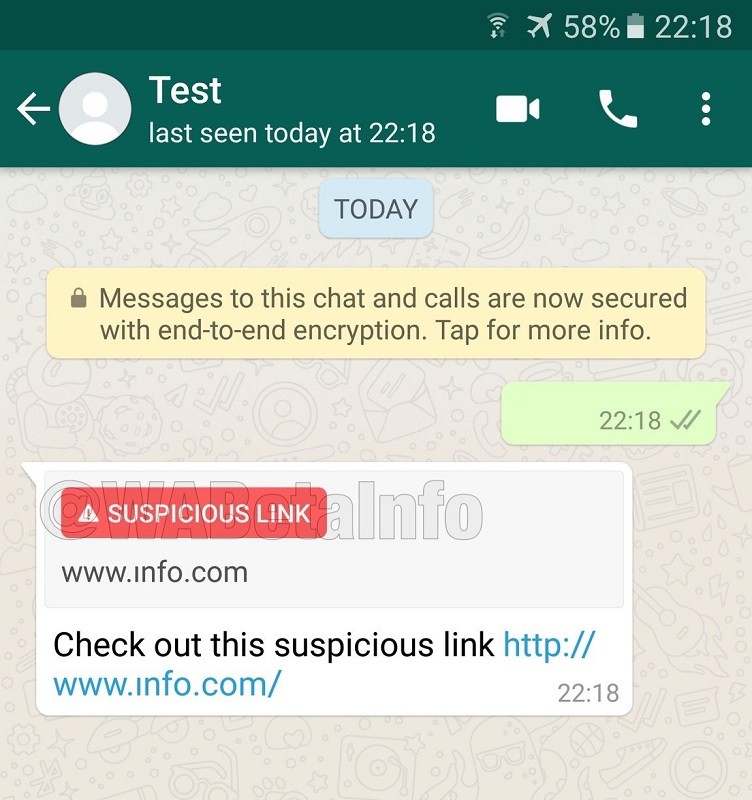 According to WABetaInfo, WhatsApp has started testing a feature called 'Suspicious Link Detection', which as the name suggests, will detect whether a link that's shared on its platform is trustworthy or suspicious. If WhatsApp detects that a certain link is suspicious, it will be flagged as "Suspicious Link" with a red label (refer image above), alerting the user that it's better to refrain from opening that link.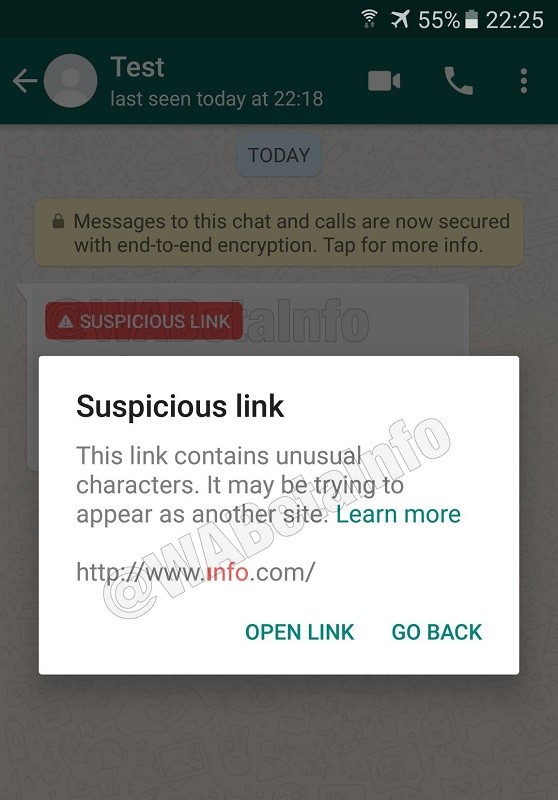 However, if the user decides to ignore that warning and chooses to proceed, he will be again shown a message asking whether he really wants to proceed. If the user wants to proceed with opening the link, he can tap on the 'Open Link' option. And if he doesn't want to, then he can tap on 'Go Back'.
WABetaInfo reports that "WhatsApp analyzes the link in order to detect if it may redirect to a fake or alternative website". However, WABetaInfo also reports that all the analysis is done locally by WhatsApp, i.e., on your device, without any data being sent to WhatsApp's servers.
Having said that, this feature was spotted on WhatsApp beta version 2.18.206 of Android, but WABetaInfo reports WhatsApp has been working on this feature since version 2.18.204. That said, as this feature is still in testing phase, you won't see it yet, even if you are using the aforementioned beta versions of WhatsApp.
Well, this 'Suspicious Link Detection' is not the only feature that WhatsApp is working on to tackle the issues of spreading of fake news and false information, the company has also been working on a feature that labels forwarded messages.
At press time, there's no word from WhatsApp on this new 'Suspicious Link Detection' feature and we don't know when it will be rolled out to all the users. Hence, until then, the best way you can contribute to reduce the spreading of misinformation through WhatsApp is by being skeptical of all the messages that are forwarded to you and in the groups you are a member of, and verifying whether the information you are being served with by others is actually correct or not.