Popular instant messaging app WhatsApp has been around for more than nine years now, but, it still lacks a feature which is crucial to the security of user data: the ability to lock WhatsApp with a passcode. Of course, you can always use a third-party app to lock WhatsApp, but that doesn't guarantee 100% security, which creates a need for having this feature built into the app. WhatsApp rival Telegram already has this feature, and it now seems that WhatsApp too will have it soon; at least on iPhones.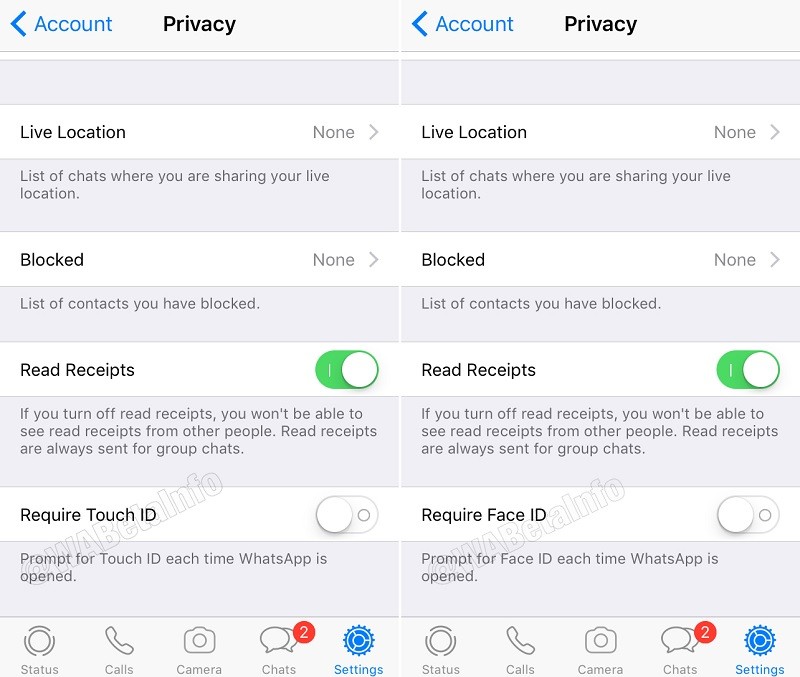 According to a report by WABetaInfo, Facebook-owned WhatsApp may soon allow users to lock and secure the app using Touch ID or Face ID. This feature is tucked inside the Privacy menu, but, it's currently under-development, so you won't be able to see it just yet.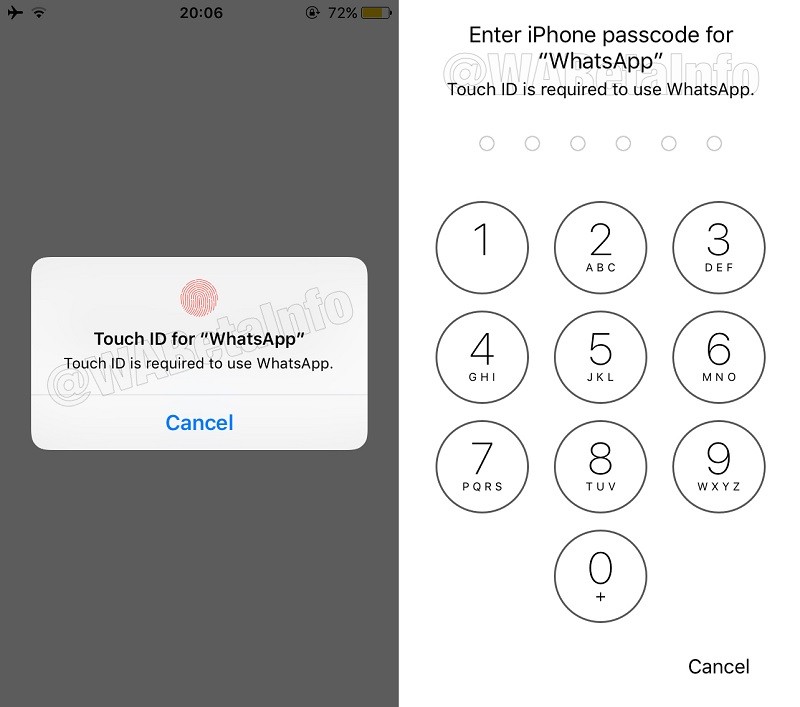 With this feature turned on, you will be required to place your finger on the home button to unlock WhatsApp, or scan your face. If you own any of the iPhone between iPhone 5S and iPhone 8 Plus, you will be able to lock WhatsApp using Touch ID. But, if you own iPhone X, XR, XS or XS Max, you will be able to lock WhatsApp using Face ID, because these iPhones don't come with Touch ID (fingerprint scanner).
Having said that, if for some reason, you aren't able to complete authentication using Touch ID or Face ID, you will have the option to unlock and access WhatsApp by using your iPhone's passcode.
WABetaInfo also reports that users need not worry about their fingerprint and passcode data being sent to WhatsApp. The report further adds that WhatsApp will roll-out this feature for WhatsApp Business for iOS as well, however, there's no word on a similar feature being developed for WhatsApp's Android app. But, it's safe to say that if WhatsApp rolls out a security lock feature for its iOS app, then it will indeed roll-out this feature for its Android app as well. We just don't know when.