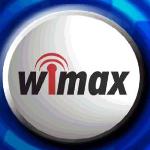 India stands in the second position in maximum usage of mobile phone, with 550 million consumers streaming in the country. The teledensity in the country is growing at a fast rate with 97% of the urban population lifeline is with the mobile phone, whereas only 18% of rural population is accessible. With the rise of wireless phones, the wire line sector is facing a drop, and is left with 37.5 million consumers.  

After the success of 2G technology, the 3G in India is a big boon, not only in this particular telecom sector but also in the overall economy. To further add experience to mobile services, WiMAX services are coming up with mobile broadband service not only for mobile users in the urban areas, but it has features to uplift the rural sector.  

Before I share what WiMAX can do for us, here is a brief description of WiMAX : WiMAX mean Worldwide Interoperability for Microwave Access. It is a telecommunications technology that provides wireless transmission of data using a variety of transmission modes, from point-to-multipoint links to portable and fully mobile internet access. The technology provides up to 10 Mbit/s broadband speed without the need for cables. The technology is based on the IEEE 802.16 standard (also called Broadband Wireless Access). The name "WiMAX" was created by the WiMAX Forum, which was formed in June 2001 to promote conformity and interoperability of the standard. The forum describes WiMAX as "a standards-based technology enabling the delivery of last mile wireless broadband access as an alternative to cable and DSL".

The bandwidth and range of WiMAX make it suitable for the following potential applications:

Connecting Wi-Fi hotspots to the Internet.

Providing a wireless alternative to cable and DSL for "last mile" broadband access.

Providing data and telecommunications services.

Providing a source of Internet connectivity as part of a business continuity plan. That is, if a business has both a fixed and a wireless Internet connection, especially from unrelated providers, they are unlikely to be affected by the same service outage.

Providing portable connectivity.
Apart from enhancing mobile phone capabilities, the WiMAX technology can be used in both urban and rural sectors, enhancing mobile services for betterment.  The advantages in urban sector include a broad range of converged services, from one/single IP station to numerous connections. The features experienced with the broadband service are Voice over Internet Protocol (VoIp), video telephony, multimedia messaging and conferencing, location and telematic services. Extending the services to the rural sector, new applications such as telemedicine, distance education, issuing birth certificates, keeping land records, initiation of ATM's and railway reservation center.  

Also, the rural sector finds a boon with applications on health system, money transfer, reservation and booking of railways, issuing of birth certificates, voters card, ration card, registration of vehicles, Village Panchayats, education, and many more. Implementing these applications not only brings mobility in the rural areas but also brings in new hope to improvise lifestyle, learn new technologies and get along with the passing time.   

Mr. Arun Gupta, Director-Business Development MediaTek said "WiMAX technology in India is coming up with great prospects, especially in the rural sector. Applications such as telemedicine, e-learning or distance learning, implementation of security and disaster management helps in the health, education and disaster management, boosting the growth of Indian economy. The applications in WiMAX can be accessed from anywhere as it is a broadband mobile service, increasing the connectivity spectrum, when compared to the limited access of 3G technologies."   

In India, it is expected that the Mobile WiMAX technology will be a respected process of broadband service, which will be implemented first at "hot zones". The term hot zones, defines: limited densely populated areas where the transaction and process will be checked in terms of usage and accessibility. A similar piloting has already been carried out at Ajmer, resulting with green signal. This process would take care of the accessibility, transport convenience and cost savings through wireless connection. The only question that stands up in everyone's mind is the "security".

The deployments of network servers will be gaining momentum once a successful implementation and auction and its terms and condition are freeze. Thus it is expected to rise by 2011.

.
Inputs provided by MediaTek Inc. MediaTek Inc is a fabless semiconductor company for wireless communications and digital media solutions. They are holders of several patented power saving designs, making them an attractive option for end consumers.With the expansion of WiMAX technology across the globe, company is launching WiMAX technology incorporated mobile handsets (MT7118,MT7110, MT7119) with power saving solution.  As a result of their specialization in this field, they have the expertise to share in the technology spectrum with insights into the current WiMax/3G/telecom market. They have wide opinions on the upcoming trends within the country, analysis of the WiMax trends globally, implications on lifestyle of Indians, and more.