Holi is the festival or colors and one that is celebrated with great zeal in India. In fact, gone are the days when the festival was all about colors, the Holi of modern India is about fun, and having a laughter riot with friends and celebrating it with your loved ones. As a tech blog, our best friends are you, our readers and audience. We would not be where we are without the support and love we receive from you.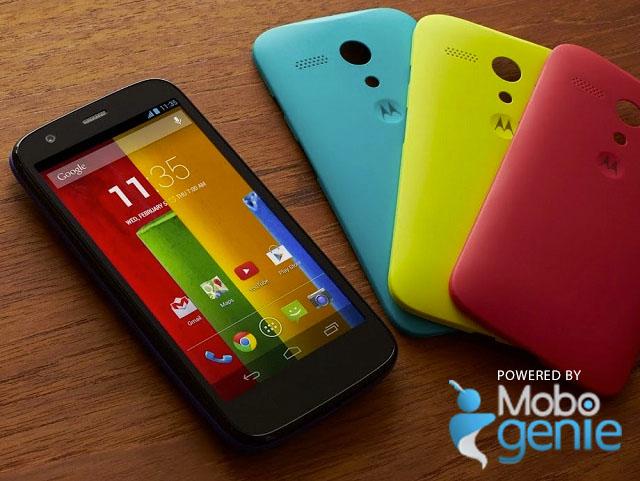 So, this Holi we planned to celebrate the festival with you, by making it all that more special and giveaway what is the hottest property in the tech market. Yes, we are giving away a brand new Moto G to one of our lucky readers. The Moto G has been referred as the best Android smartphone in the budget category. So, we teamed up with Mobogenie, an alternate app store that offers you android apps for free, to host this giveaway.
Subscribe to our Newsletter to get such Giveaway details and updates on Mobiles and Telecom Industry. Click here to subscribe.
Not just an app store, mobogenie also has a very useful PC version, which allows you to backup your android phone to the PC. Since holi traditionally has been a time where plenty of devices have been roughed up, it is always a good idea to take a backup and this is what Mobogenie helps you do easily. All you need to do is to download Mobogenie for Windows (http://www.mobogenie.com/download.html) and backup your device. And once you are done playing Holi and tired, you can go ahead and download the mobogenie store for your android device and enjoy downloading ringtones, apps and wallpapers for your android device (http://www.mobogenie.com/en-us/download-mobile.html).
Name of the winner will be declared on 5th April 2014.
The Winner of the Moto G is Vinod Nair.