Windows Phone 8 update 3 out; adds 1080p, quad-core processor support along with new driving mode
Windows Phone 8 smartphone owners, rejoice! With the General Distribution Release 3 (GDR3) officially out, Windows Phone users have finally got Windows Phone 8 update 3. The update brings out a lot of stuff for those with high-spec Windows phones such as the Nokia Lumia 925 and Nokia Lumia 1020, along with indications for upcoming devices. Microsoft, it seems has done a great job, and fulfilled its agenda which it announced after the Nokia deal – "Enable a new generation of incredible Windows Phone 8 devices, enhance the platform with new capabilities for current users and partners, and improve overall quality."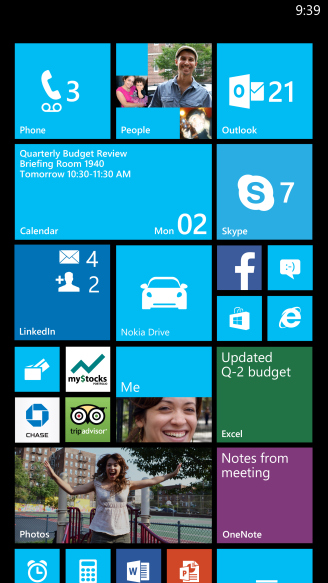 While there are many new feature in the update, there are some that will just delight Windows Phone owners. Firstly, update 3 expands support for larger screen 1080p devices. The devices with 5-inch and 6-inch screens will receive these updates,while 7-inch devices and above will receive Windows 8.1.
There is also support for quad-core devices. Upcoming Windows devices will run on the Qualcomm Snapdragon 800 processor.
With Windows Phone 8 update 3 (GDR3) there will be more live tiles available as one would be able to see 6 tiles in continuation of the screen, while currently you can see only 4 tiles. You can lock the screen orientation to portrait or landscape. You can customize ringtones for messages, calls and emails.
You can also easily multitask and easily close them something borrowed from Android. There is also a new driving mode on-board. Wi-Fi and Bluetooth support is better now, along with better accessibility.
The Windows Phone 8 update 3 (GDR3) update comes on the heels of Nokia World 2013, where the release of big screen devices such as the Nokia Lumia 1520 and Lumia 2520 is expected. We are hopeful that Nokia might unveil the GDR 3 update along with the 6 devices it announces on October 22.