If you haven't heard, Microsoft been running around with a new promotion for its Windows Phone range of devices where the company has set a round of challenges under the "Smoked by Windows Phone" contest.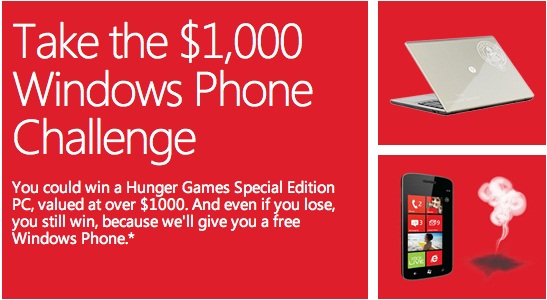 In this, non-Windows Phone users have to perform a variety of tasks faster than a Windows Phone, and if they do, they win a limited edition HP Folio 13 Special Edition which costs $1,049. Excited to see the challenge, Sahas Katta gave the contest a shot and here's what happened.

His challenge was to bring up the weather of two different cities, his Galaxy Nexus had two weather widgets on his home screen and he managed to open it quicker than the Windows Phone. Katta had disabled his lock screen and all he had to do was tap his power button and the two weather widgets were present on his home screen, done. The Microsoft store employee would have to tap the power button and the swipe away the device's lock screen in order to display two weather tiles that were pinned to the phone's home screen.
Of course Katta won, but he was told that he had lost. When asked for a reason he was told that the Windows Phone device won because it displays the weather right there.
I asked for a reason and was told Windows Phone won because "it displays the weather right there." That was rather unclear. I showed her my device which also was showing off the same information with two side-by-side weather widgets on the centre home screen. After pressing for a better reason, I was told that Windows Phone won "just because."
Now Microsoft's Ben Rudolph posted to his Twitter account. "So I've got a laptop & phone (& apology) for you. Email me!"

It seems that Microsoft is a sour loser.