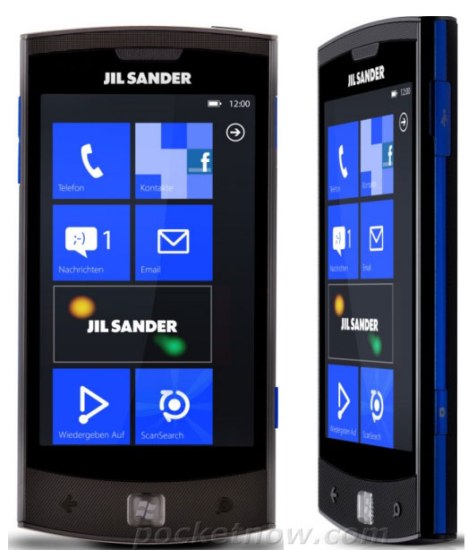 LG has come up with a new Windows Phone which is being called the LG Jil Sander as it has been designed by the famous German design house of Jil Sander. The design may be a little different but the specs match that of the LG Optimus 7 and there were a few rumours in past that LG was working on a successor to the Optimus 7 named E906 and this is it.
The LG Jil Sander is a Windows Phone so you can expect it to run on the latest WP Mango OS, which has been released recently. It will be having a 3.8-inch WVGA display and a 5-megapixel camera capable of shooting videos at 720p. As for frequencies, the E906 will be capable of HSDPA 7.2 on the 900, 1900, and 2100MHz band so that rules out the release to American market. The handset is actually slightly larger than the Optimus 7, but LG has also managed to make it is 15 grams lighter than the Optimus 7.
The pricing is unknown but you can expect it to fall under the premium range due to the design house's branding and the launch may be anytime soon.