Remember Vertu phones? The phones which were jewel crusted on the outside, with not much inside were made for the rich and famous. Well, the brains behind the brand, Frank Nuovo is now trying to venture into the smartwatch category in collaboration with MetaWatch, a company born out of ex-Fossil engineers. The fact that people from phone and watch backgrounds are collaborating on it, makes the Meta smartwatch something to look out for – at the very least, we expect it be an elegant piece of craft.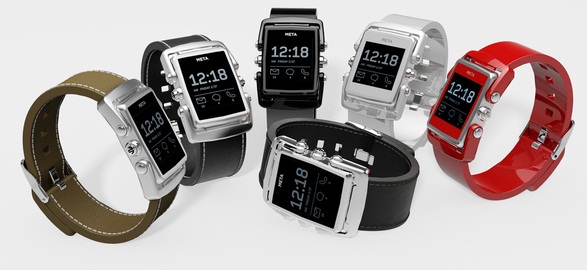 While smartwatches are yet to pick up, people are still fans of premium watches and one with smartwatch features sounds like a good idea, at least on paper. Smartwatches currently are a drab mix with little features, so making them elegant and wearable is the way to go.
Obviously, the Meta smartwatch might be priced out of  the average Joe's reach and  might feature premium metals and leather straps, but it definitely will look good with your Tux. Currently not much is known about the Meta smartwatch, although MetaWatch says that it might be out by Spring this year.