We all know that Xiaomi doesn't only offer smartphones. It offers other things as well like power banks and earphones. However, this China based company is also into the IoT eco-system, and, the company has announced three new products as a part of its Mi Ecosystem IoT platform. These products are Mi Laser Projector, Ninebot Plus and Mi Ultrasonic Toothbrush.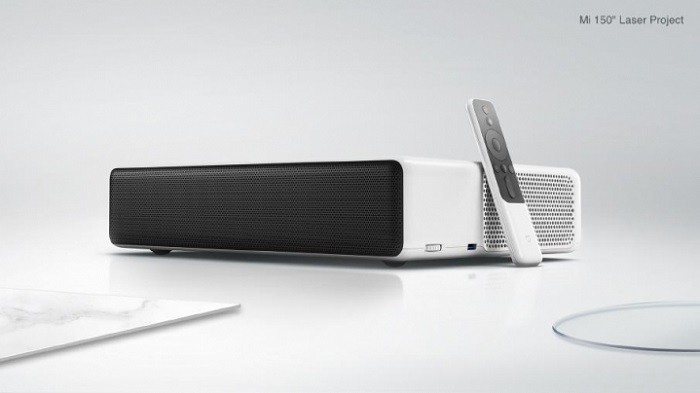 Starting with the Mi Laser Projector, Xiaomi says that it has been developed by the Mi Ecosystem team after two years of R&D. The Mi Laser Projector comes with ALPD 3.0 laser light source technology which is developed by Appotronics. The Mi Laser Projector also comes with a custom DLP solution developed by Texas Instruments which make it the world's first cinema level laser projector TV.
The Mi Laser Projector also comes with four high-power speakers (Dolby Digital and DTS), two of which work at full frequency and the other two at high frequency. Moreover, it offers a maximum of 5000 Lumens of brightness and can project up to 150-inch screen on a wall. It also comes built-in with Mi TV so that you can watch the latest movies from the comfort of your home.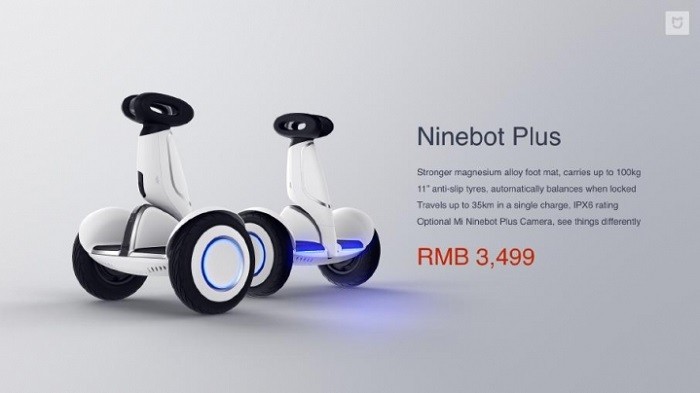 Moving on to the Ninebot Plus, needless to say, it's an upgrade over the Ninebot Mini which was released in 2015. The Ninebot Plus, as compared to the Ninebot Mini, comes with better build quality, extended range of  35 km on a single charge, and, the ability to carry up to 100 kg of load.
The Ninebot Plus comes with a remote control which lets the users control its movement without having to use a smartphone. Besides, you can also attach the Mi Ninebot Plus Camera to it for taking photos. The Ninebot Plus also comes with storage space, and, it's 329 Wh battery is IPX6 rated which makes it water resistant.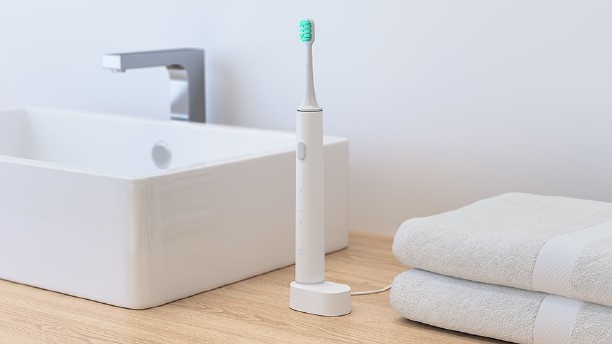 Speaking of the Mi Ultrasonic Toothbrush, it's the first healthcare product that has been included in to the Mi Ecosystem. As the name suggests, it makes use of ultrasonic technology which generates vibrations of up to 31,000 times per minute for powerful cleaning. The Mi Ultrasonic Toothbrush comes with built-in 700 mAh battery, and, Xiaomi says that it can last 18 days on a single charge if used twice a day.
"Xiaomi has developed a unique approach of incubating and investing in specialized companies to effectively expand its product line. The "Mi Ecosystem" sub-brand covers a range of products manufactured by these companies. After three years, the Mi Ecosystem IoT platform has crossed 60 million connected devices, becoming the world's largest smart hardware platform. There are now over 8 million daily active connected devices on the Mi Ecosystem platform, and Xiaomi has sold over 9.5 million units of its smart module, which effectively integrates manufacturers into the platform." said Xiaomi in a statement.
For now, all three of these products are available in China with no word on their availability outside the Chinese market. The Mi Laser Projector is priced at RMB 9999 (around ₹94,960) and will go on sale from July 4 via crowdfunding on Xiaomi's apps. Speaking of the Ninebot Plus, it will available both online and offline with a price tag of RMB 3499 (around ₹33,230) from July 11. The Mi Ultrasonic Toothbrush too will be available both online and offline, and, will go on sale from July 18 for RMB 199 (around ₹1890).
So, which one of these three products did you like the most? Would you like to buy any of them?