Xiaomi CEO shows off Mi Band 2 with LCD display and physical button
Xiaomi CEO Lei Jun teased the Mi Band 2 at a conference in China. The original Mi Band was launched way back in 2014, and now that the CEO himself has shown off the Mi Band 2, we can expect Xiaomi to launch it soon.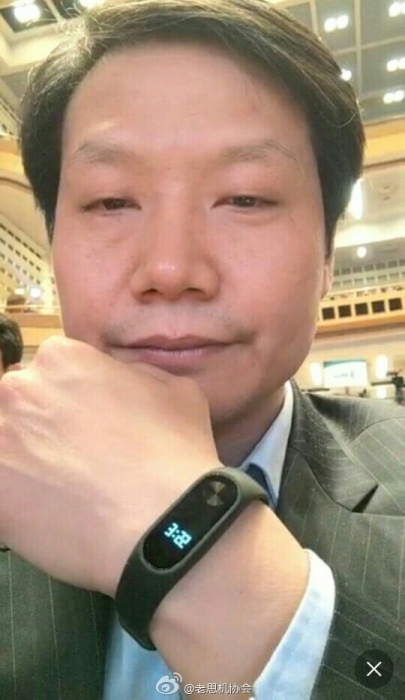 As can be seen in the image above, the Mi Band 2 features LCD display which is showing time. Apart from showing time, the LCD display on the Mi Band 2 can be expected to show some other statistics along with daily step count, BPM, etc. Besides the LCD display, the Mi Band 2 also features a physical round button.
Similar to the Mi Band and Mi Band 1S, the Mi Band 2 sports a rubber strap with the sensor fixed in it. The rubber strap seen in the image above is of black color, but, Xiaomi might offer rubber straps with different colors just like the ones it's offering for the Mi Band.
The Mi Band was launched with a price tag of $13 and the Mi Band 1S with $15. As the Mi Band 2 comes with an LCD display, it might cost a bit more as compared to its predecessors. The Mi Max is set to be unveiled on May 10, so, it's possible that Xiaomi might announce the Mi Band 2 as well during the same event.