Smartphone brands often go to great lengths to market their upcoming products. But, sometimes, in doing so, they decide to fool the consumers and media alike. However, these brands do get themselves caught in the act by eagle-eyed people. Last month, smartphone brands Samsung and Huawei were caught with such fake promotions, and, the latest one to join this group is Xiaomi.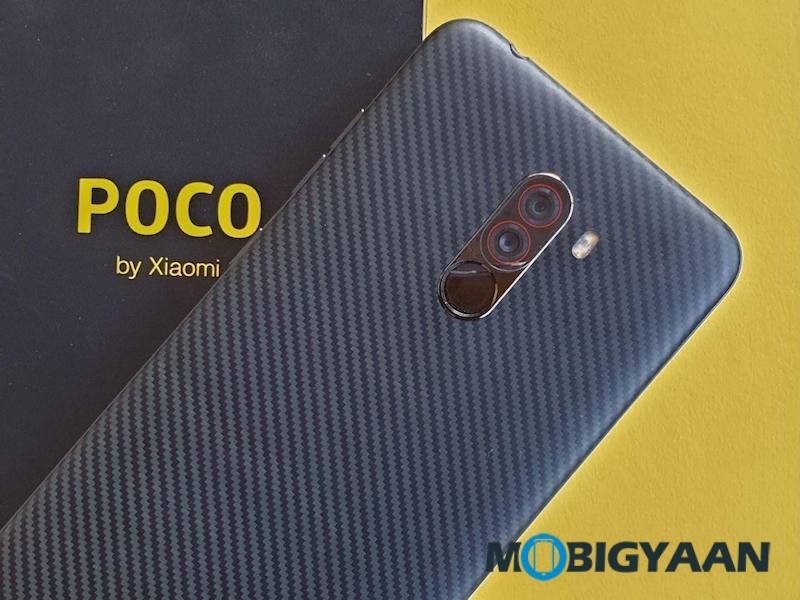 Xiaomi's Donovan Sung, who is the company's global spokesperson, recently shared a photo of him on Instagram. Sung said that this photo was taken using the POCO F1, however, a Reddit user found out that this wasn't the case after all. The photo that Sung promoted as a POCO F1 camera sample was actually taken with Xiaomi's Mi MIX 2S. In fact, Sung had himself shared this same photo on his Instagram account back in April to promote the Mi MIX 2S.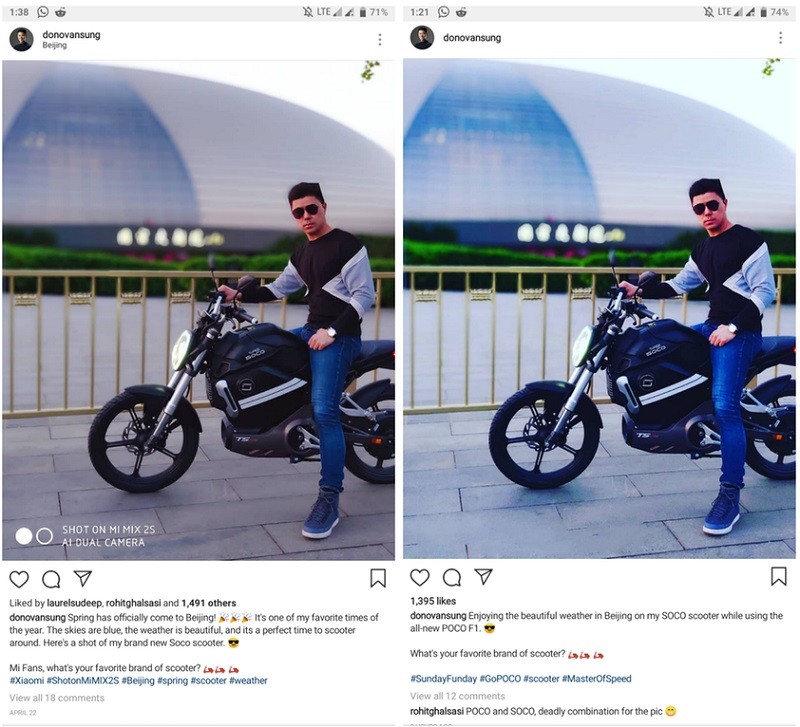 The original photo that was taken with the Mi MIX 2S had a watermark in the bottom-left corner that says "Shot on Mi MIX 2S". And, you can notice that this watermark has been removed from the image which was then promoted as captured from POCO F1. However, as you can see, Sung (or whoever edited the photo for him) didn't do a great job at removing that watermark.
Soon after Sung was caught in the act, he removed both these photos from his Instagram account. However, by then, Xiaomi had got enough bad press for indulging in this kind of fake promotion.
Well, this isn't the first time Xiaomi has deleted something. Back in February this year, Xiaomi removed its MIUI 9 vs. Android One poll after majority of the people voted in favor of Android One. For those interested, MIUI 9 got 43% votes whereas Android One got 57% votes. As you can see, stock Android is the clear winner here which could have embarrassed Xiaomi enough to delete the poll.
Coming back to the fake promotions of Samsung and Huawei we mentioned in the beginning, Samsung was caught passing stock images from Getty Images as photos taken from Samsung Galaxy A8 (2018), whereas, Huawei was caught passing off photos taken from a DSLR as camera samples of Nova 3. Well, let's hope that smartphone brands will stop these acts of fake promotions because it's ultimately a bad PR for them.