Cupertino-based tech giant Apple has scheduled an event on September 12 where it is expected to unveil three new iPhones along with Apple Watch 4. However, in addition to unveiling new iPhones and an Apple Watch, Apple is also expected to unveil new iPad Pro tablets. Thanks to the images leaked last week, we do know what the iPhone XS and Watch 4 look like. But now, we also know what the new iPad Pro – called iPad Pro 12.9 (2018) – looks like.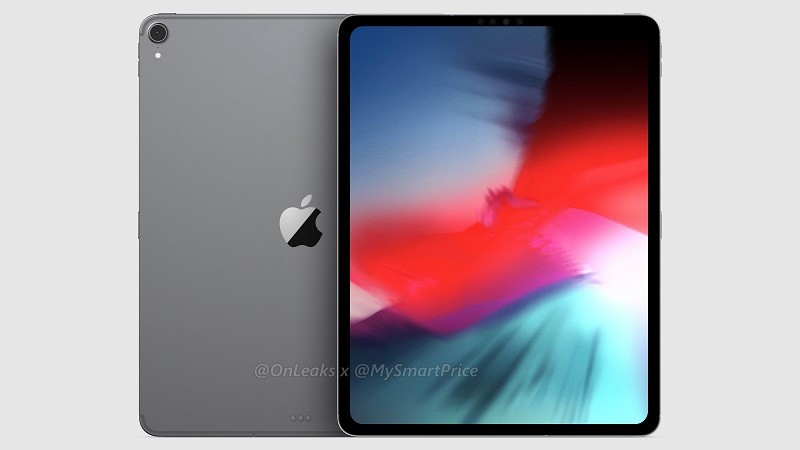 CAD renders of the iPad Pro 12.9 (2018) have been leaked by reliable leakster Steve H. who is popularly known as OnLeaks. These renders reveal the design of the iPad Pro 12.9 (2018) and give us a good look at the tablet from multiple angles.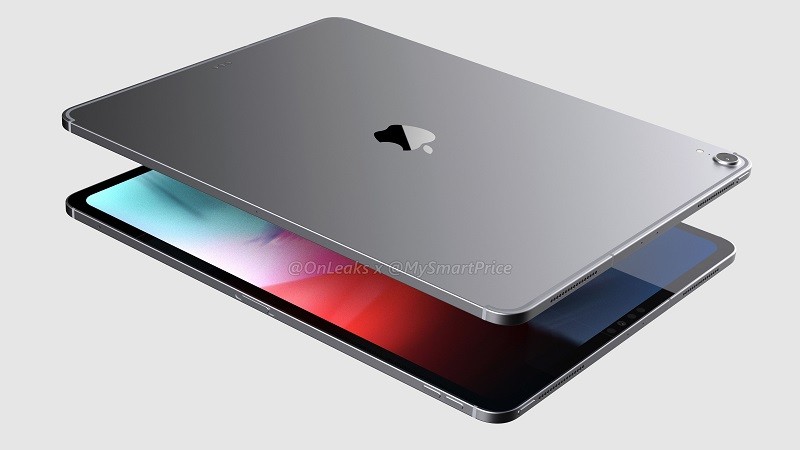 The first thing that you will notice after seeing these renders is that the tablet comes with bezels that are smaller than its predecessor. The screen has rounded corners, and, most importantly, the tablet doesn't come with a home button. Well, that's the price you should be ready to pay if you want an iPad with smaller bezels.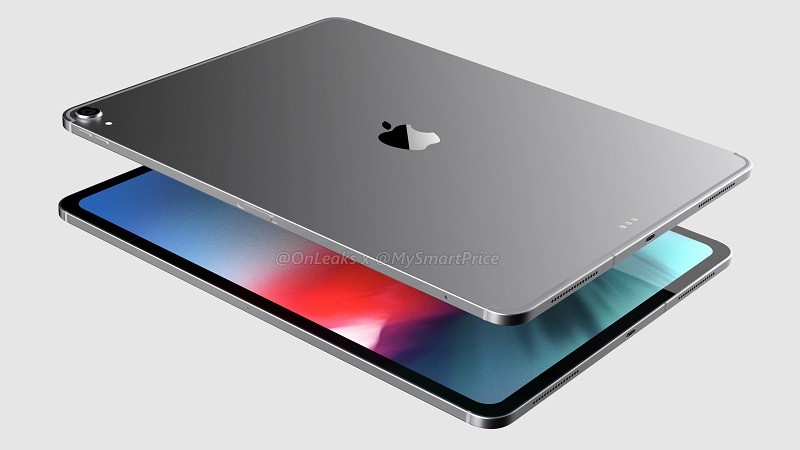 Well, as this new iPad doesn't come with a home button, Apple has thrown in TrueDepth camera which means you will have to rely on FaceID to unlock the smartphone. For those unaware, this is the same tech that's found on last year's iPhone X.
Moving on to the back, you can see iPhone 7-like antenna lines at the top and bottom edge of the tablet. There's also a camera in the top-left corner of the tablet which is accompanied by a microphone and flash module. The Apple logo that people like to brag about is also present on the back, and, below it is the Smart Connector.
At the top of the iPad Pro 12.9 (2018) is the power button along with two speakers. There are two speakers at the bottom as well which flank the charging port. However, just like the home button, the 3.5 mm headphone jack is also absent from this new iPad.
On the right side of the tablet is the volume rocker along with appears to be one more button. While OnLeaks has a great record of leaking renders with high accuracy, but this time, he says that he isn't 100% sure about the accuracy of these renders. Either way, we will find that out on September 12 if Apple unveils this new iPad.
What are your thoughts about the design of this new iPad? Did you like it?